Interested to know what the highest paying jobs in the fashion industry are? You've come to the right place!
Salaries across the fashion sector can vary widely - not only from role to role, but from region to region too. The highest paid fashion job could see you earning over £450,000 per year. But the average salary earnings of a fashion professional is around £30,000.
Starting with the highest paid, here is our top 20 roles to consider if you're ambitious and want an ambitious pay packet to match. Including salaries and job descriptions, check them out - you may well find your dream job.
1. Buying Director
National average salary: £150,000/180,0000
What does the role entail?
The buying director is a part of the senior management team and will also be a key member of the board of directors. They are responsible for delivering balanced and cohesive fashion ranges throughout all channels of the business. The buying director leads the buying team and streamlines fashion buying strategies across all product areas.
They will work closely with the design director, merchandising manager and other senior team members to ensure the company delivers on style and profit. This is a big job for a big salary!
2. Design Director
National average salary: £150,000 per year/180,000
What does the role entail?
A fashion design director oversees the design direction for each fashion season and collection, ensuring consistency with the brand, current market trends and compatibility across all clothing lines, as well as all other aspects of the design process.
A design director also trains and manages a team of designers who are responsible for the development of the brand or retailer product lines.
If you're interested to find out more about the role read our interview with a Stefan Brunnbauer, a well-known Luxury Fashion Design Director.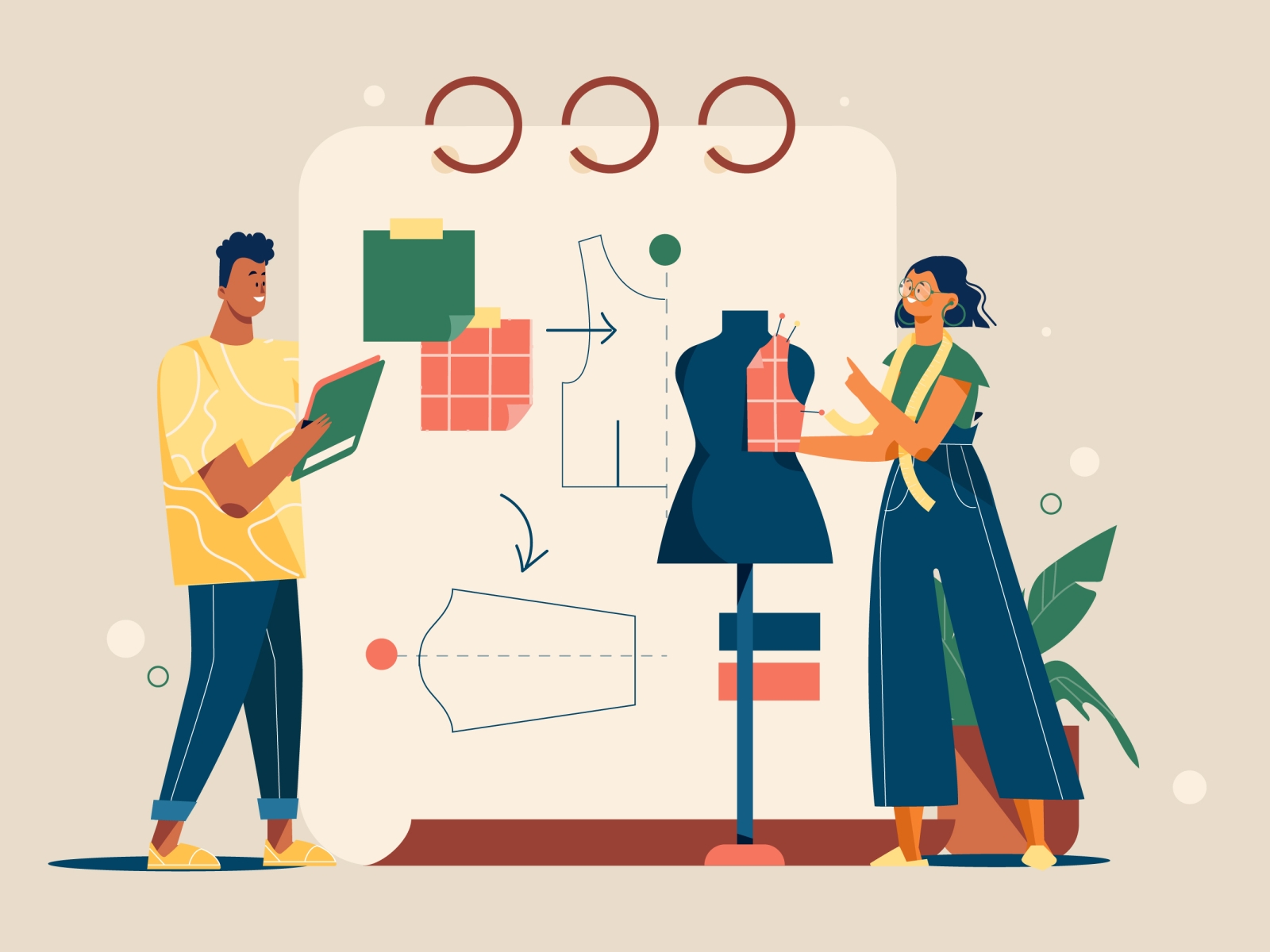 3. Content Director
National average salary: £92,955 per year
What does the role entail?
Similar to the role of a creative director (see below), a content director determines the content for a brand's marketing, advertising and external communications. A content director will oversee a team of staff that research, develop and pitch ideas, and produce external and internal communications in line with the brand's overall strategy.
4. Head of Performance Marketing
National average salary: £130,000
What does the role entail?
The main function of this role is to implement effective marketing campaign strategies for the company across all platforms, including digital, social media, display advertising and print. The head of performance marketing will lead the marketing team in acquiring new customers, increasing online traffic and generating company growth.
Business acumen and strong leadership skills are essential for this role.
5. Creative Director
National average salary: £180,000 per year
What does the role entail?
A fashion creative director decides what designs are created in the design process and determines details on fabrics and colours to be used.
The creative director will collaborate closely with the design director and design team who go on to create the clothing.
Creative directors are also responsible for the vision of the brand and how it's portrayed in fashion publications, marketing and advertising.
6. Product Manager
National average salary: £79,326 per year
What does the role entail?
A fashion product manager is responsible for planning and development throughout the lifecycle of a particular product and works with commercial trends to optimise marketability and profitability. Business credentials are welcomed for this role, so if you have a business degree and a love of fashion, this could be your perfect job.
7. Sourcing Manager
National average salary: £70,397 per year
What does the role entail?
A sourcing manager finds resources at the best prices, ensuring the manufacturing process is on schedule and cost-effective for the fashion brand.
To be successful in this role, you need an understanding of garment manufacturing and great negotiation skills. Good contacts with suppliers and manufacturers are also a bonus.
This job involves a lot of international travel, so if you are a travel aficionado, this could be the role for you.
8. Art Director
National average salary: £56,964 per year
What does the role entail?
Fashion art directors are the creatives behind the content for brand advertising campaigns, magazines and other media. They create the vision and direct a team of photographers, graphic designers and other staff to execute that vision.
The ability to be versatile and flexible is important for this role. One of the best parts of the job is the wide and diverse range of fascinating people you will meet and work with along the way. If you're a social butterfly, then this one's for you!
Check out our interview with fashion art director, Gary Bradnick. He gives us the lowdown on everything you need to know about the role.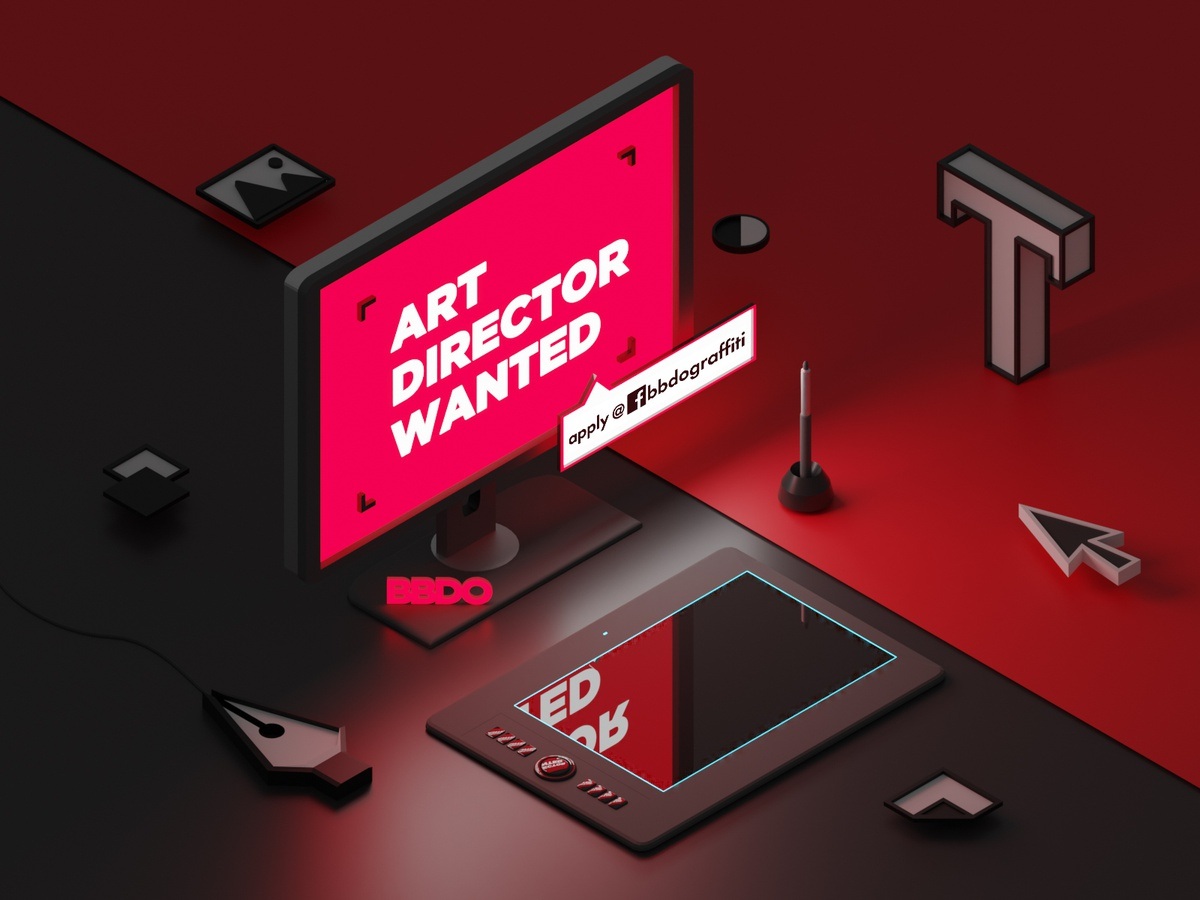 9. Brand Manager
National average salary: £53,926 per year
What does the role entail?
A fashion brand manager manages the brand for a fashion business and is responsible for the creation and upkeep of that brand's image, ethos and values, ensuring it attracts and retains customers.
You'll need to demonstrate passion and integrity for the company you work for. This is a highly creative role in which you can change the public perception of a brand. That's a whole lot of responsibility!
10. Marketing Manager
National average salary: £53,297 per year
What does the role entail?
A fashion marketing manager develops the best marketing strategies for a fashion brand to drive sales, taking into account current market trends. You'll be working with the brand manager for this role to optimise the brand's reach within a defined target market.
A degree in marketing and retail experience is preferred for this career path. Fashion marketing is a very popular choice and the skills acquired can open many doors for future options in marketing and public relations.
11. E-commerce Manager
National average salary: £51,205 per year
What does the role entail?
An e-commerce manager's main role is to oversee, manage and optimise a fashion brand's online sales presence, in a bid to drive more sales. They will often work with other departments, such as SEO strategists and marketing to ensure the online shopping experience for the brand is at its best.
Fashion e-commerce is a booming industry, which is predicted to have massive growth in the next decade, particularly in the online luxury sector. Interns and recent graduates should consider working for a fashion e-commerce start-up, allowing them to grow with the company.
12. Account Executive
National average salary: £51,016 per year
What does the role entail?
Otherwise known as an account handler, a fashion account executive is responsible for promoting brands to drive sales. They will look at current trends to help improve sales strategies and determine revenue goals. You will be the key point of contact for major retail accounts within a fashion supplier. You'll need to be sales focused and have good interpersonal and negotiation skills.
13. Public Relations Manager
National average salary: £46,129 per year
What does the role entail?
A fashion public relations manager is responsible for upholding the positive reputation of a fashion brand, by overseeing all the public relations of that company and maintaining creative strategies to promote the brand through various platforms, such as events or promotional print.
This is definitely a role that requires great people skills, as no doubt, in the luxury sector, you'll be mingling with some of the most important names in fashion. What's not to love?
14. Fashion Buyer
National average salary: £44,402 per year
What does the role entail?
With a combination of fashion knowledge and business acumen, fashion buyers need to know what products to buy based on what customers are looking for.
They need to stay on top of current and emerging fashion trends by attending fashion shows and trade shows, and need to take into account the price point, values and ethos of a particular brand when making decisions on buying merchandise. They might also be involved in negotiating contracts with fashion suppliers.
15. Merchandising Manager
National average salary: £43,207 per year
What does the role entail?
A fashion merchandising manager works for a retail store, determining the stock, product presentation and product prices at that store. They make decisions on the store's appearance and layout and keep up to date on customer data and carry out market research to enable them to make the best decisions to reflect what the customer wants.
16. Social Media Manager
National average salary: £33,426
What does the role entail?
The role of a social media manager is to manage a company's online presence and content strategies on social media platforms enabling a strong company interaction, engagement and customer service for its customers. Duties include data analysis, noting trends in customer communications and planning digital campaigns to build an online community. You will need to be tech-savvy and ahead of the game when it comes to using social media platforms.
17. Graphic Designer
National average salary: £32,000 per year
What does the role entail?
The role of a fashion graphic designer combines the roles of graphic design and fashion design. Both are very creative fields. While graphic design is about creating visual concepts to communicate messages (think website design, brand logos and advertising), fashion design is all about designing an item of ready-to-wear clothing.
A fashion graphic designer is responsible for creating graphics for different items of clothing and accessories, as well as producing promotional and marketing material such as swing tickets and visuals for an advertising campaign.
Other duties may include industry research, keeping up to date with emerging fashion trends as well as general trends relating to fabrics, shapes, and colours, and creating mood boards for clients.
18. Digital Content Creator
National average salary: £27,500 per year
What does the role entail?
A digital content creator creates online content for websites, blogs, advertising campaigns, social media and brand image. A content creator needs to be creative and a dab hand at technology!
As more and more fashion campaigns are turning to online platforms, digital content creators are becoming increasingly popular – which is just as well as digital campaigns are becoming cleverer and more complex too!
19. Fashion Designer
National average salary: £33,000 per year
What does the role entail?
Fashion designers are the creators of original clothing lines, accessories and footwear. They are involved in the whole design process from sketching initial designs, to choosing fabrics and patterns and then giving instructions on how to make the products they design.
Fashion designers may create high-end products for the catwalk or items for mass production (you may know this as fast-fashion). They may also be involved in the manufacturing process.
£24,000 is the average salary of a fashion designer, however if you want to pursue this career path you can earn an average of £42,000 as a senior designer, and creative directors can earn in excess of £80,000.
20. Stylist
National average salary: £30,000 per year
What does the role entail?
A fashion stylist works for an individual person, a fashion house or clothing brand to provide style advice. They plan and choose outfits, whether for a model on a photoshoot, an actor on set, or a fashion brand's advertising campaign.
It's vital fashion stylists keep up to date with current and emerging trends by attending fashion events and carrying out other relevant market research.
There is potential for a salary increase within this role as senior stylists earn an average of £30,000. Taking the freelancer route is a popular choice for this career path as stylists can then demand a daily or hourly rate which tends to increase your overall income.
This is not, of course, an exhaustive list of all roles within the fashion industry, but it gives you an idea of some of the highest paid jobs and the range of salaries that come with them.
The salaries stated within the article are all national average salaries and any of these roles receive a higher income as you gain more experience in a particular field. They also range from company to company; luxury brands pay higher salaries. For instance, a Creative Director in luxury fashion can earn in excess of £450,000, whereas in fast fashion, they might earn in excess of £250,000.
If any of these roles caught your eye, do get in touch with us for more advice and information. We can help you find your dream job in fashion taking you through the job hunting process, from CV writing tips to interview preparation.
Want to read more articles about securing your dream job in fashion? Check these out too:

Use our expertise as a top fashion recruitment agency to find your next role beyond your expectations.