Parties, celebrities, champagne, luxury apparel – these images often come to mind when people hear about public relations (PR) in the fashion world. But is fashion PR actually glamourous? Whilst it's true that PR professionals might attend fabulous events and get to know top people in the industry, it's not all fun and games. It's a demanding, fast-paced, data-driven field that requires a lot of discipline, hard work and persistence – and finding the balance between a creating a cutting-edge campaign and a costly flop is trickier than it might seem.
What is fashion PR?
Fashion PR careers involve promoting a brand's reputation and communicating with the press and public to make sure the brand maintains a good image. Professionals in fashion PR also create communication strategies to increase visibility and improve sales, and they often deal with event planning and media relations. This means that they need to be fashion and communication savvy so that they can understand current trends and events and know how to build relationships with editors, journalists, designers, influencers and more.
This field is important because without PR officers, it would be difficult for companies to find customers or convey their values and message to the public. PR initiatives also help brands stay current, stand out among the competition and build a loyal customer base, such as by keeping a pulse on younger generations and tech trends.
For example, for its Studio Ghibli collaboration, the luxury brand Loewe has developed an elaborate publicity strategy that blends immersive experiences and digital components. In addition to cinema screenings, pop-ups, culinary events and an inflatable castle, Loewe has released a mobile experience in which users can interact with scenes from the film.
Fashion PR salary ranges
For people first starting out, entry-level positions can start between £20k and £30k per year. For PR professionals in fashion in the United Kingdom, average salaries run between £45k and £55k, although experienced senior-level directors, especially for successful brands, can bring in more than £100k annually.
Typical fashion PR job responsibilities
On a day-to-day basis, PR jobs can vary wildly depending on the speciality and type of company. PR jobs also depend on what the niche is, what the company or brand needs and whether the PR professional works independently or with a firm. In many areas of fashion, PR workers are needed, such as in retail, design, public affairs, internal communication and social media, and these different areas require different skills.
Typical duties involve organising and attending events, securing placements, communicating with clients and stakeholders, writing press releases and creating publicity strategies. Depending on the position, fashion PR professionals might be responsible for on-the-ground product launches and store openings or online promotion and content.
Another important aspect of PR is knowing how to deal with backlash when an event fails, a brand commits a faux pas or a client needs help during a crisis. Understanding effective solutions to minimise damage is a crucial niche within PR – and one that can be quite stressful.
Another factor that makes fashion PR challenging is the long hours that event organising and networking often involve. And with never-ending requirements of maintaining a social media and digital presence, PR is easily one of the most fast-paced and demanding careers in the fashion industry.
Digital PR – a crucial niche in fashion
Although all aspects of PR are fundamental, digital PR represents the future of the industry. With the growth of online marketing and social media in the past two decades – and more recently the focus on the metaverse and immersive experiences – companies are looking more and more to digital sources to increase engagement, especially with younger generations.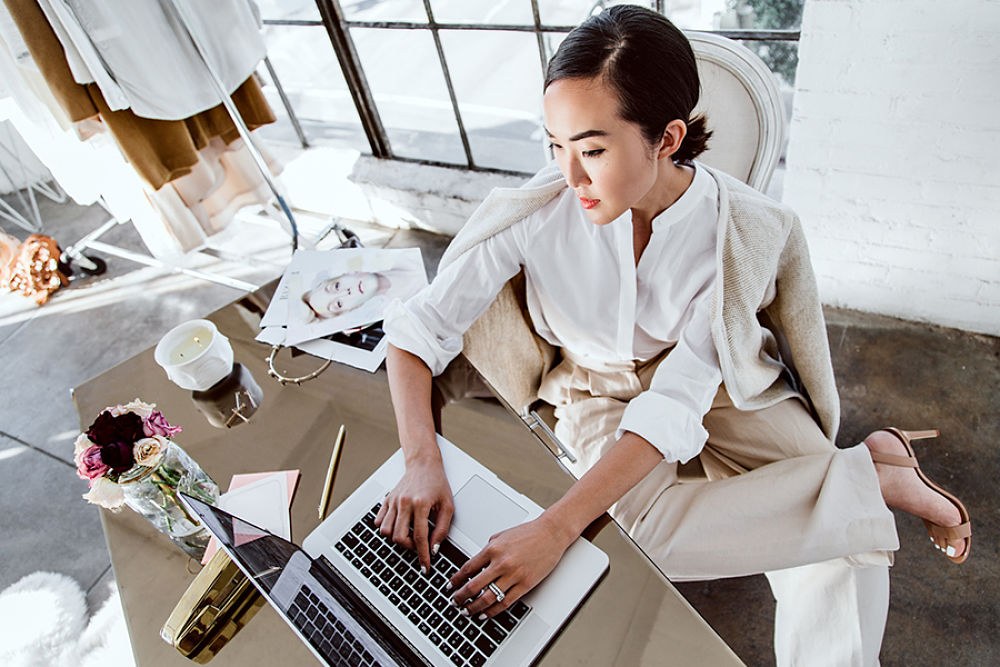 One of the top trends is omnichannel marketing, which blends different channels so that customers can have seamless interactions with the brand. Ralph Lauren, one of the most successful luxury brands in terms of omnichannel strategies, saw second quarter 2022 revenues increase by 5%, largely thanks to their efforts to draw in younger customers in China. They have developed several collaborations and immersive strategies, such as virtual events in Fortnite and the creation of NFTs and phygital collections.
Similarly, Neiman Marcus have immersed themselves in the virtual world and developed an omnichannel vision. They have virtual showrooms, relevant recommendations based on geolocation and high-tech data analytics to integrate consumers' experiences across brick-and-mortar stores, remote digital experiences and e-commerce platforms. What's more – they are one of the leaders in the fashion world regarding investments in data and technology.
How fashion PR continues to evolve
In fashion, as in other industries, the rise of the internet caused profound changes. And more recently, the growth of social media, consumers' demand for immersive experiences and the desire for bespoke services have disrupted how fashion companies do business. PR professionals have to work on developing creative campaigns that generate interest and buzz among the right audiences, and knowing how to do this requires a keen understanding of the current trends.
Take Burberry, for example. They've become a prime example of how to embrace change. Back in 2014, they put 60% of their marketing budget towards social media, understanding that online purchasing was skyrocketing and digital platforms were the main way to reach younger people. And their smart, aggressive digital PR campaign and collaborations paid off. Burberry has been established as one of the most successful digital marketers and storytellers in fashion.
To keep pace with these changes, the PR field has to evolve by learning how to promote brands while involving artificial intelligence, virtual reality, NFTs and the metaverse. Many people also think that for fashion PR to adapt and thrive, collaborations with micro influencers, as well as heavy hitters in the music, film and sports industries, will be an important part of successful PR campaigns in the fashion industry. So if you love challenging, people-oriented work and want to make a difference in fashion, you might want to consider a PR role.
Looking to read more about different roles in fashion? Read more here:
https://beyondtalentrecruitment.com/blog/fashion-stylist
https://beyondtalentrecruitment.com/blog/how-to-become-a-fashion-editor
https://beyondtalentrecruitment.com/blog/what-is-a-creative-director-in-fashion