When you think of a fashion stylist, you probably imagine someone picking out clothes for a celebrity or high-profile businessperson. But many other types of fashion stylists exist. They work across various industries, including advertising, sport, music, retail and magazines, and they can work as freelancers or for agencies, campaigns, brands or companies.
It's an exciting career choice that offers many different paths, and here we explain the basics of what they do and how they get into the field.
What does a fashion stylist do?
A fashion stylist chooses the clothing, accessories and overall aesthetic for their client or project. They know how to tell a storyand present a specific image using the right colours, shapes and fabrics.
The fashion stylist job description varies significantly depending on whether they work for an individual person, a company or an event. For example, a fashion stylist working for a sports team has different responsibilities from one working on a magazine photoshoot.
What they all have in common, however, is staying up to date with current fashion and design trends. They also need to have aesthetic skills and be able to consider budgets. Other activities include attending fashion events, advising clients and consulting with models, designers, photographers and other stylists. Depending on the role or client, fashion stylists might also assist fashion buyers and merchandisers, source clothing or do personal shopping.
6 main types of fashion stylists
Stylists usually specialise in an area, and here we describe 6 common types of fashion stylists.
1. Editorial fashion stylist
They mainly work on editorial photoshoots and are responsible for putting together the overall "look" for printed publications. When choosing clothes for the models, a fashion stylist considers various design aspects to ensure the photos reflect the correct narrative and style. They might also have to scout locations and know how to pull clothes as a fashionstylist, so it helps to have good networking, organizational and interpersonal skills.
2. Commercial fashion stylist
This category includes fashion stylists who work on ad campaigns. Their main job duties include selecting the clothes and accessories for models and actors, and they might also source the items and be in charge of the overall project aesthetic. These stylists often work as freelancers or as employees of an agency or brand.
3. Runway stylist
This exciting niche involves working closely with designers, hairstylists, makeup artists and models to develop runway ensembles. Famous brands, such as Coach and Gucci, usually have several fashion stylists working on a show. They might specialise in one area, such as bags or shoes, or they can be involved with bigger design aspects, such as casting. Smaller brands and newer designers might work with only one runway stylist, meaning their responsibilities are more wide reaching.
4. Ecommerce fashion stylist
This rapidly developing speciality is similar to commercial styling, but it entails creating looks for online catalogues, websites and other ecommerce sources. Their duties might include executing seasonal campaigns, working on in-house photoshoots or helping develop marketing materials. As with other fashion stylist positions, ecommerce stylists can be freelancers or employees for larger production houses, designers or photographers.
5. Retail fashion stylist
Many large retailers and luxury stores hire retail stylists. They help customers choose clothing and accessories and offer consultations on personal styles and trends. Because this role is customer-service based, retail stylists must have excellent interpersonal skills in addition to knowledge about sales and fashion.
6. Celebrity fashion stylist
These sought-after positions are highly demanding. Although celebrity styling has its glamourous moments, it usually requires constant networking and long hours. In addition to advising celebrities on clothing and style choices, these stylists might also do shopping, procure apparel and consult with other stylists.
How to become a fashion stylist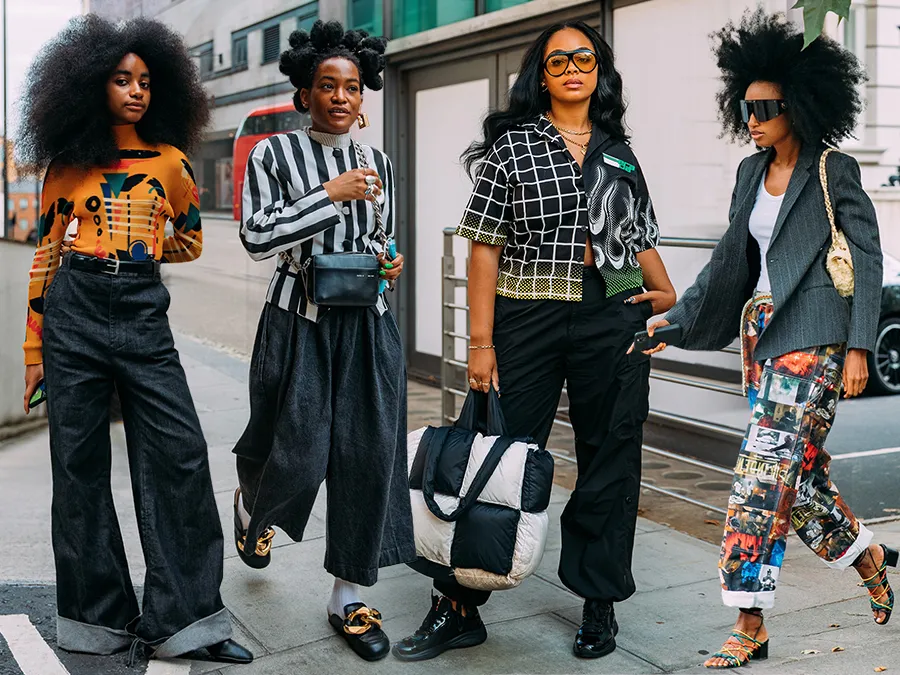 1. Stay current on fashion trends. Regardless of which area they specialise in, fashion stylists are expected to be know what's going on in the fashion world and be able to pull together cohesive looks that resonate with their audience.
2. Get education and experience. To be a fashion stylist, experience is crucial for breaking into the field. Many people complete internships or apprenticeships or work as assistants to get some basic skills and build their portfolios. For those interested in pursuing education, they can earn degrees in fashion styling or related areas, such as design or business. Although a degree is not required, it can help with getting the necessary experience and connections for landing a top job.
3. Work on networking and communication skills. Stylists build their client lists and pull clothes by networking with designers and industry professionals. They need to make a name for themselves, so it's important to foster relationships and navigate the industry well.

If you're interested in learning more about fashion jobs, read more here:

https://beyondtalentrecruitment.com/blog/fashion-jobs-and-how-to-get-one
https://beyondtalentrecruitment.com/blog/fashion-recruitment-agency-help-you
https://beyondtalentrecruitment.com/blog/high-paying-jobs-fashion
https://beyondtalentrecruitment.com/blog/work-in-sustainable-fashion