Imagine you put on a VR headset and enter a real-time 3D environment. You browse your favourite department store, see a new band play at a concert or visit a digital art gallery. These scenes might seem like they're from a science-fiction novel, but people are already doing these activities in the metaverse.
Gen Zers in particular are spending a lot of time in virtual environments. The metaverse's projected market for 2029 is $1.5 trillion, and the fashion world is embracing this trend. Digital clothing — or NFT fashion (NFT means "nonfungible token") — is becoming a popular way for people in the metaverse to express themselves.
It's only a matter of time until the metaverse becomes mainstream, so people interested in fashion should welcome this tech-fashion integration with open arms. In this article, we explain what NFT fashion is, which brands are getting involved and what the future holds for metaverse fashion.
The basics: What are the metaverse and NFT fashion?
Don't be afraid of the metaverse
The metaverse is a combination of virtual worlds that users can move around in, sort of like a 3D social network. Using a browser or a VR headset, people access the metaverse to play games, shop, attend events and interact with others in real time. They create avatars as their virtual selves, and augmented reality and VR make the experience more immersive than video chats or live streaming.
First of all, what's an NFT?
An NFT is a unique digital item that can be gifted, traded or bought using cash or cryptocurrency. NFTs can be anything from domain names to digital artwork, in-game items or mp3s. These items cannot be replicated or replaced, and if you want one, you have to purchase it, make a trade or receive it as a gift, just like any other merchandise.
NFTs might sound far-fetched to those unfamiliar with tech, but NFTs are already booming. The most expensive NFT ever sold to date, a piece of digital artwork by the artist Beeple, went for $69.3 million at a Christie's auction in 2021.
So, what is NFT fashion?
One of the most common fashion NFTs is digital clothing for avatars and game characters. If you want your avatar to wear Nike trainers, carry a limited-edition sword, or sparkle in a red dress, you can't just click a button and get the items. Digital assets are tracked and monitored, so you have to buy the products or obtain them in some valid manner. Many fashion companies are aware of the potential to reach new markets through NFT fashion, and they're getting involved. For example, Fortnite characters can don Balenciaga gear, and in Roblox, you can carry a rare Gucci bag, as long as you pay a pretty penny.
But NFT clothing is not only for avatars. Some NFT wearables work with augmented reality filters that let users "try on" the items virtually. Users can see themselves wearing apparel on their screens. And for some virtual outfits, the purchaser can send the designer a photo of themselves and receive an image of them wearing the outfit.
Companies are also combining NFT fashion with real products in "digital twins". At the 2022 Metaverse Fashion Week, Jonathan Simkhai released six NFT fashion items, one of which sold for about $3,000 and came with a physical piece from the Fall/Winter 2022 collection. Another interesting example is Jacob & Co., which launched exquisite NFT watches along with real-life exclusive event passes, working digital clocks and access to future releases.
Which fashion brands are involved in NFT fashion?
Many important labels are involved in NFT fashion, including Adidas, Dolce & Gabbana, Balmain, Burberry and Givenchy. Here we explain just a few noteworthy developments from the most influential brands in metaverse fashion.
Gucci
Gucci is fittingly first, as it was the first luxury brand to take the plunge into NFT fashion. In Roblox, it created the Gucci Garden Experience, along with their Queen Bee Dionysus bag, which ended up selling for 350,000 Robux (worth about $4,000). Gucci has also released several NFT projects, sold an NFT video for $25,000, purchased virtual land on The Sandbox and agreed to accept more than ten cryptocurrencies as payment, making it a frontrunner in tech-fashion integration.
Louis Vuitton
For its 200th anniversary, Louis Vuitton launched a video game in which players search for hidden collectible NFTs, some of which were designed by Beeple. The game has had more than 2 million downloads, showing the strong support it received among the tech-fashion community. This luxury brand also found success in partnering with Riot Games to create NFTs for League of Legends.
Balenciaga
This brand is also known for pushing boundaries in tech integration. It, too, has released its own video game, Afterworld, which was used to release its Fall 2021 collection. Balenciaga also made a splash in the fashion world when it partnered with Fortnite to create NFTs for the game and its stores. These NFT clothing sales were hugely successful, making the brand stand out among its competition.
Nike
Nike was also early to act on the trend, making a name for itself as an NFT fashion brand. In 2019 it obtained an important patent related to combining physical and virtual trainers. Since then, the company has reported record NFT sales, and it's partnered with Roblox to develop a virtual world, Nikeland. In 2021, Nike bought RTFKT, a digital clothing creator, and it plans to continue expanding into NFT fashion and the digital fashion industry.
What does the future hold for NFT fashion?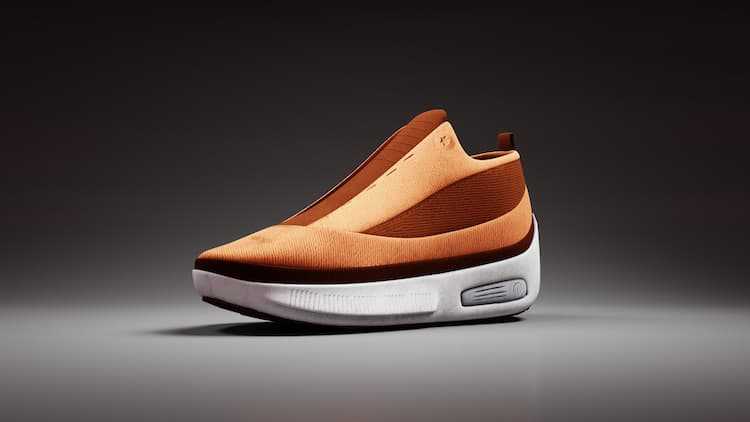 Image Alt: nft fashion
It's worth it to learn about virtual technology because exciting things are happening in the metaverse. And the trend is not expected to slow down. Gaming, community building, virtual shopping and NFT fashion are all expected to grow, and integrating fashion and the metaverse is going to change how the fashion world works.
It's expected that virtual 3D shopping will eventually become commonplace, allowing people to interact with products virtually as if they're in the store. This means that anyone interested in a career in fashion should pay attention to NFT fashion trends and develop tech skills to make themselves marketable. It'll become vital for fashion companies to understand gaming and virtual environments and to develop ways to market and use NFTs. Companies are likely to highly value workers who have the skills to further integrate fashion into the metaverse.
Want to learn more about technology in fashion? Check out these articles:

https://beyondtalentrecruitment.com/blog/metaverse-fashion-week
https://beyondtalentrecruitment.com/blog/computer-science-jobs-fashion-industry