The fashion world was hit hard by COVID-19, but it's going strong again. In London thousands of fashion jobs are available, and new training and career opportunities are popping up around the world. Many exciting paths exist, and you might be surprised by the cutting-edge types of jobs in the fashion industry.
But getting into the industry can be hard. Many fashion jobs are not posted online, so you have to be persistent, know who to contact and make a good first impression.
Types of jobs in the fashion industry
Diverse career paths in the business of fashion require different skills – they're not all just for models and designers. There are fashion jobs related to sales, styling, merchandising, accounting, public relations, data analysis, corporate responsibility, management and more.
But because these career paths differ in salary, training requirements and opportunities for success and advancement, it's important to know about your options and choose a path that is right you.
Best-paying fashion jobs
If you are looking for high-paying fashion jobs, you should consider working your way towards management. Senior positions, such as heads of marketing or buying, design and content directors, earn some of the highest salaries in the field.
Mid-level management positions do well too. Social media managers, merchandising managers, performance marketing managers, product marketing managers and brand managers often get very high salaries. Non-management fashion jobs that can pay well include account executives, buyers and stylists.
Up-and-coming fashion jobs
If you are looking for a fashion job with high demand and a good outlook, check out the current trends in fashion employment . Some of the most currently sought-after jobs are related to:
Digital marketing and transformation
Head of performance marketing
data science and analytics
Data & Insight Manager
Head of Product (IT)
Direct Marketing Manager
Paid Social Media Manager
Head of E-commerce
Senior Marketing Manager
As the world shifts towards virtual markets, fashion jobs related to digitalisation will offer abundant opportunities in the fashion industry.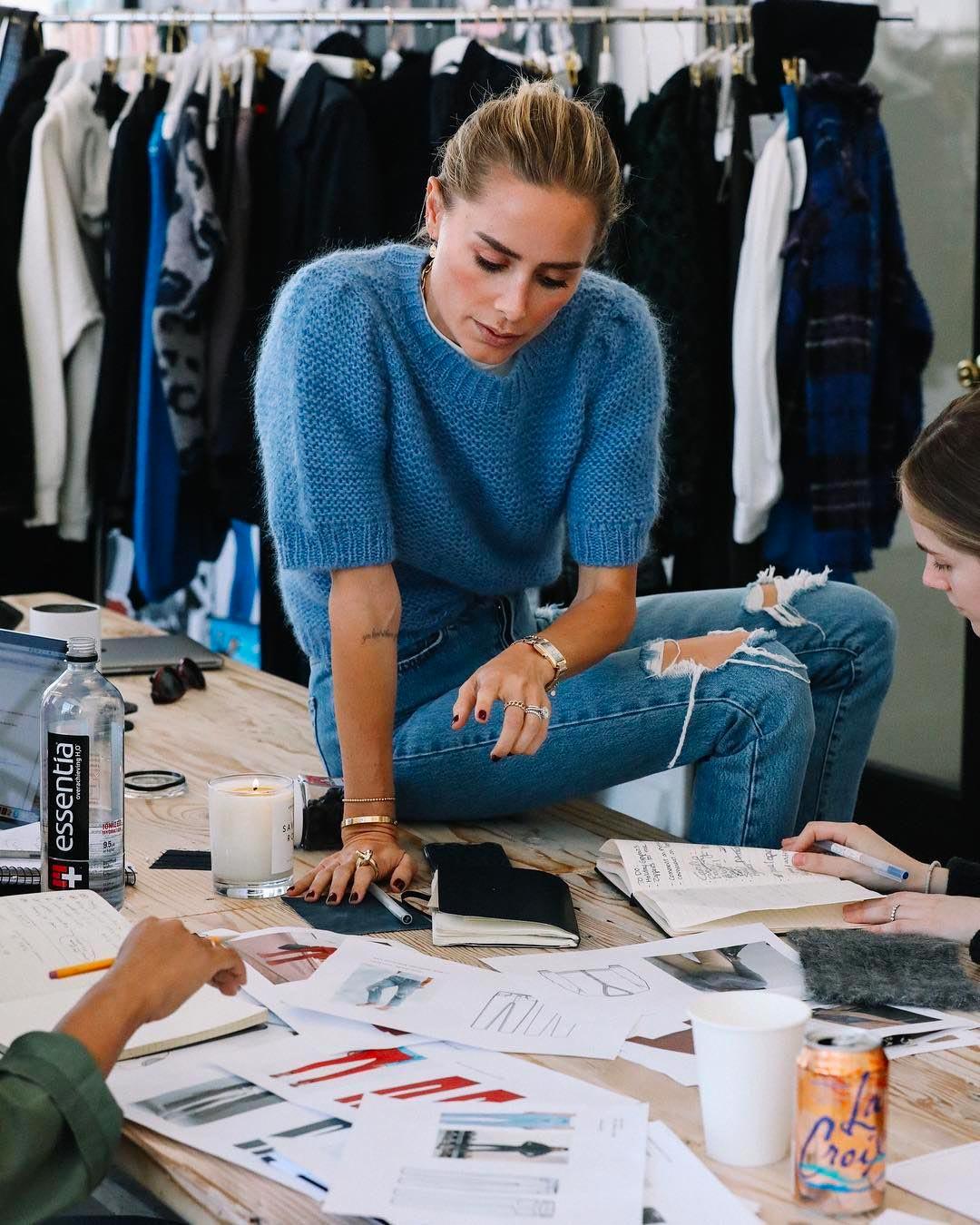 How to get a fashion job
If you know which job you want but aren't sure how to get a job in the fashion industry specifically, you can take steps in the right direction. Whether you're considering business positions in a clothing company or design jobs for creative departments, make yourself stand out and find the right connections.
Here are 3 steps to put you on the right path.
1. Enrol in a fashion course or programme
Consider getting education or training to boost your qualifications, especially if you need digital skills or highly specialised knowledge. Some of the most prestigious fashion schools are in Europe and the UK, so you don't have to go to New York or Tokyo to get great training.
Some top schools to consider:
Central Saint Martins
London College of Fashion
Aalto University
Istituto Marangoni Milano
Institut Français de la Mode
Royal Academy of Fine Arts Antwerp
Accademia Costume & Moda
Polimoda
Fashion Institute of Technology
Kent State University
Kingston University
Parsons School of Design
RMIT University
Savannah College of Art and Design
Shenkar College of Engineering, Design and Art
For more information about the best fashion schools in the world for undergraduate and graduate students click here.
Many fashion schools offer bachelor's and master's degrees in a range of areas, such as design, marketing, production and buying and merchandising. If you are looking for shorter courses or special training, check out intensive internships and online courses. For example, some French fashion schools are now offering courses in upcycling, fashion influencers, ethical fashion management and more.
Whether you want to pursue a full degree or something shorter, there's no shortage of options to better prepare yourself for employment or fashion school.
2. Work with a recruitment agency
Fashion jobs are competitive, even if you have the right education. And like in most industries, it's helpful to have the right network to break in.
Whether you are interested in a fashion job in human resources, marketing, analytics or design, working with a recruitment agency can help you find consistent work. You'll be able to work with experts who can help you improve your portfolio, prepare you for jobs and network with specialised contacts.
3. Stand out online and with your CV, portfolio & Linkedin profile
When starting out, first impressions are crucial. You should have a flawless CV and strong LinkedIn profile. Use professional headshots, and make your goals and interests clear. It's always best to tailor your application materials to the specific job you're after.
If your career choice requires a portfolio, make sure your general portfolio is exceptional and represents your skills well. When asked to provide a specific portfolio, provide specific work that shows you understand the employer's vision.
Want more tips about how to find the right fashion jobs and schools for you? Read more here:

Use our expertise as a top fashion recruitment agency to find your next role beyond your expectations.