There are thousands of fashion jobs in London and the UK, but the role of a fashion graphic designer is one not talked about as much. Fashion designer, yes. Graphic designer, yes. But a fashion graphic designer? Probably not.
In this article we answer all your questions about the role and give an insight into what a career as a fashion graphic designer entails now and in the future. Our fashion recruitment agency specialises in matching the right candidate to the perfect job. So, if you think that fashion graphic design is for you or you're looking for your next fashion role, please do get in touch.
Right, here's the lowdown.
What does a fashion graphic designer do?
The role of a fashion graphic designer combines the roles of graphic design and fashion design. Both are very creative fields. While graphic design is about creating visual concepts to communicate messages (think website design, brand logos and advertising), fashion design is all about designing an item of ready-to-wear clothing. Fashion graphic designers work closely with the fashion design and brand team to produce print motifs for clothing and promotional material for the brand itself.
How can you become a fashion graphic designer?
A fashion graphic designer is the perfect job for a graphic designer with a love of fashion. The two industries go hand in hand. You do need to be qualified in both areas though! After qualifying as a graphic designer, which, depending on the path you choose, can take anywhere between six months and five years, you would need to go to fashion school. From there, you could begin your career as a junior fashion graphic designer working your way up to becoming a senior fashion graphic designer or head of fashion graphics in the larger fashion houses. See below for some of the best university graphic design courses to get you started.
What does the role entail?
A fashion graphic designer is responsible for creating graphics for different items of clothing and accessories, as well as producing promotional and marketing material such as swing tickets and visuals for an advertising campaign.
Other duties may include industry research, keeping up to date with emerging fashion trends as well as general trends relating to fabrics, shapes, and colours, and creating mood boards for clients.
A fashion graphic designer works closely with fashion designers and would report to a Head of Design, Director or Manager.
What skills does a fashion graphic designer need?
As graphic design is integral to the role, advanced skills in this area are essential to becoming a fashion graphic designer. This includes excellent IT skills, especially in design and photo-editing software, exceptional creativity, the ability to come up with new and exciting ideas, accuracy, and attention to detail. Good time management and organisational skills are also important. Within a fashion context, a graphic designer should have an understanding of the latest trends and a working knowledge of the industry. Hand drawing skills are also very important.
How much can a fashion graphic designer earn?
Starting salaries for junior graphic designers are in the region of £15,000 to £19,000. Mid-level, salaries are between £25,000 to £35,000 and senior graphic designers can expect to earn up to £55,000. The average fashion graphic designer salary is around £29,000, but it can range from £22,000 to £55,000.
Is fashion graphic design an in-demand job?
Graphic designers have sought-after skills that are in high demand. Those skills lend themselves perfectly to the world of fashion. Post lockdown, the fashion industry is on the rise again and looking for fresh talent. People are once again going 'out out' and need a new wardrobe to boot. This is the perfect time to get started on the path to the job you've always wanted. Combine graphic design and fashion and we promise you won't look back.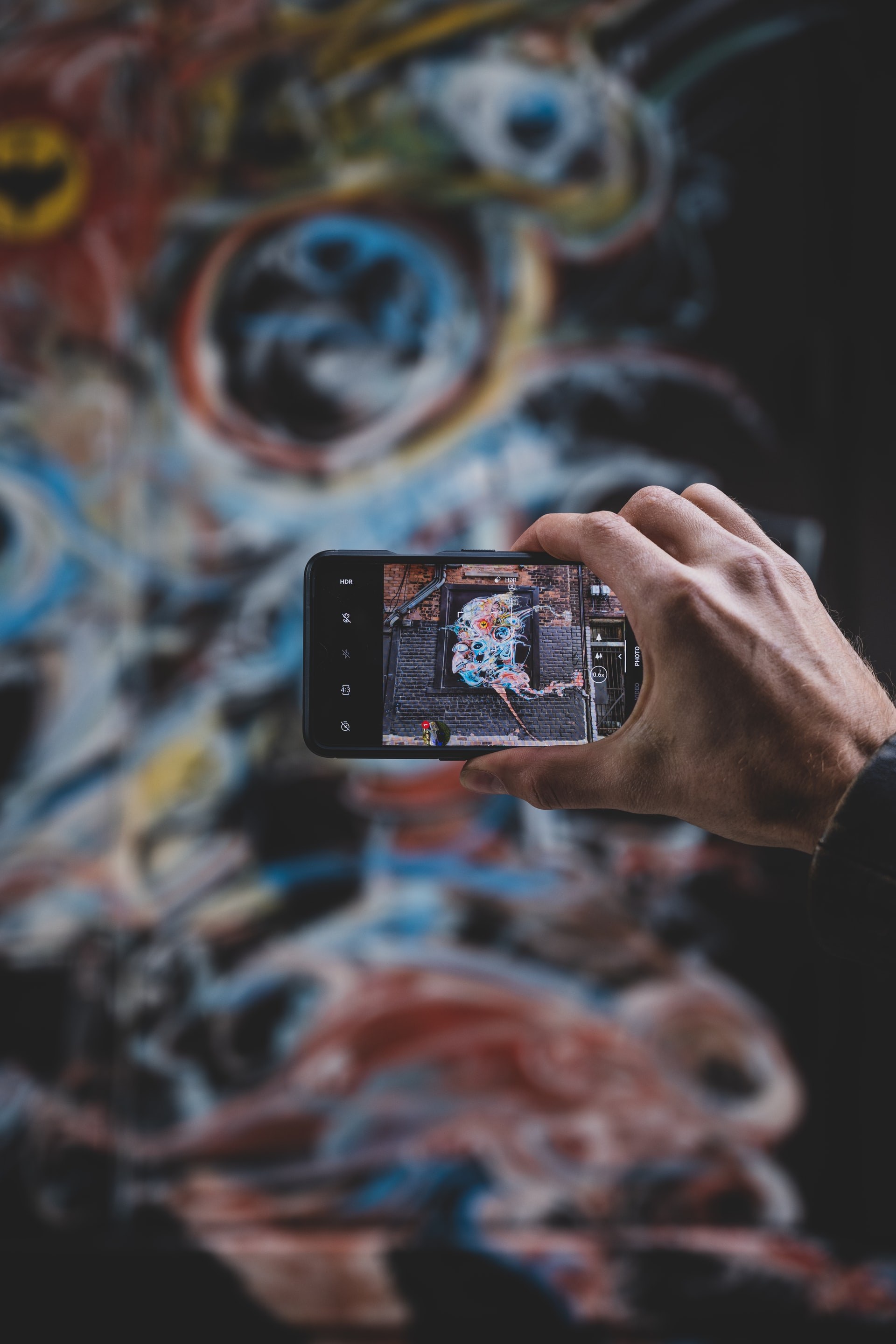 What types of fashion graphic designer jobs are there?
There are many different roles within the realm of a fashion graphic designer. Here are some of them. Some are self-explanatory, others require a bit more detail:
Ladieswear Graphic Designer
This is a graphic designer dealing specifically in designing fashion logos, prints and promotional materials for a womenswear collection.
Menswear Graphic Designer
A graphic designer that works specifically within a menswear fashion design team.
Print and Graphic Designer:
A print designer is responsible for creating placement prints and all over prints. A placement print is a fabric that has a large motif or design on it that is then placed on a garment for maximum effect. An all over print is a print that is all over the fabric rather than on just a part of it.
Apparel Graphic Designer
An apparel graphic designer creates and conceptualises items of clothing, often specialising in one type of design, such as casual, evening, or active wear.
Junior Graphic Designer
Junior graphic designers are supervised by senior graphic designers. Juniors are involved in the overall design process and have specific design tasks allocated to them within that process.
Associate Fashion Designer
An associate is a junior to a senior fashion designer and assists the latter with tasks within the overall fashion design process.
Senior Graphic Designer
Senior graphic designers are responsible for managing all design projects from the initial concept right through to delivery of the project. They oversee the work of junior graphic designers. It takes 5–8 years of design experience to become a senior graphic designer.
Graphic/Package Designer
A graphic package designer is in charge of the package design process from beginning to end and is responsible for creating a standout prototype that appeals to customers, yet is still functional.
Some of the top universities for fashion graphic design in the UK
Interested to embark on a career as a fashion graphic designer? Here are the top universities in the UK to study the subject and kick-start your journey to landing your dream role.
This is by no means an exhaustive list of university courses, but it'll give you a good idea!
University of the Arts London
For three years in a row University of the Arts London has been voted by QS World University Rankings as the second-best university in the world for Art and Design. It is Europe's largest specialist art and design university with over 19,000 students from all over the world. Need we say more?
Kingston University London
Kingston School of Art has been voted by The Guardian as the top university in the UK for Design. Offering a BA in Illustration, the university has specialist facilities for printmaking, photography, 3D materials, and digital media. By allowing students to mix and match modules to specialise their skills, they can ensure a diverse range of skills.
Loughborough University
Loughborough came second in The Guardian's league table and offers a BA course in Graphic Communication and Illustration. The university's facilities include screen printing, a photography studio and printmaking.
University of Brighton
University of Brighton offers a BA in Graphic Design. This course has an international reputation. Brighton itself is brimming with creativity and individuality, not to mention being by the sea!
Nottingham Trent University
Voted university of the year, Nottingham Trent has a growing reputation. Its BA course in Graphic Design is highly regarded and students benefit from all the latest technology.
Arts University Bournemouth
Students benefit from top-notch specialist equipment at Arts University in Bournemouth, from silkscreen printing, use of the exposure unit and etching presses. You'll find an extensive list of design courses available here.
Falmouth University
Offering a BA in Graphic Design, Falmouth University has extensive facilities and a brilliant student mentor scheme.
University of the West of England Bristol (UWE)
The BA course in Graphic Design at UWE in Bristol offers a foundation year as well. UWE places strong emphasis on ensuring students are 'industry ready' and encourages internships and placements in the UK and abroad.
University of Leeds
The BA in Graphic and Communication Design at the University of Leeds will teach you the fundamentals of the industry and a whole lot more. A highly regarded course by many students!
University of Edinburgh
Edinburgh encourages its students to think independently and creatively. The BA in Graphic Design degree aims to produce designers who think outside the box. What's more, who doesn't love Scotland?
Inspirational fashion graphic designers
Finally, if you are looking for inspiration in your career as a fashion graphic designer, check out some of the top influential graphic designers here.
Perhaps the most famous graphic designers of all time were David Carson and Saul Bass who designed iconic movie posters for the likes of Pyscho, and Stefan Sagmeister who had an enviable client list including The Rolling Stones and the Guggenheim.
Who's your favourite fashion graphic designer? Get in touch and tell us!
If you want to read more about jobs in the fashion industry, check these articles out too:

Use our expertise as a top fashion recruitment agency to find your next role beyond your expectations.