Luxury sales could return to 2019 levels imminently according to consultancy Bain and luxury- industry association Altagamma. The news is music to luxury fashion designers ears following a year that has been the most challenging period in more than a decade. Not only was the sector affected by the pandemic in 2020 but there have been other hurdles to jump such as sustainability issues, circular fashion, veganism, black lives matter and corporate social responsibility, to name a few.
The luxury brands that managed to survive have been working hard on their 'purpose' and using their fashion houses to make a difference – not just sell clothes. The world of luxury retail is changing and shopper-behaviour research increasingly shows consumers want more from their purchases. In fact a global study by Zeno Group shows shoppers are six times more likely to purchase, protect and advocate purpose-driven companies.
Top luxury fashion houses such as Gucci and Dior still remain firm favourites in 2021, but there are modernistic luxury fashion designers inching up beside them. The one common theme amongst these growing-in-popularity-designers is their ambition to "do good". We at Beyond Talent Recruitment always champion the underdogs and right now we're sitting in anticipation to see the outcome of these designers' purposeful actions. Here's our list of top luxury fashion designers challenging the status quo in 2021.
Top luxury fashion designers in 2021
1. Anya Hindmarch
Making a difference by…championing the high-street.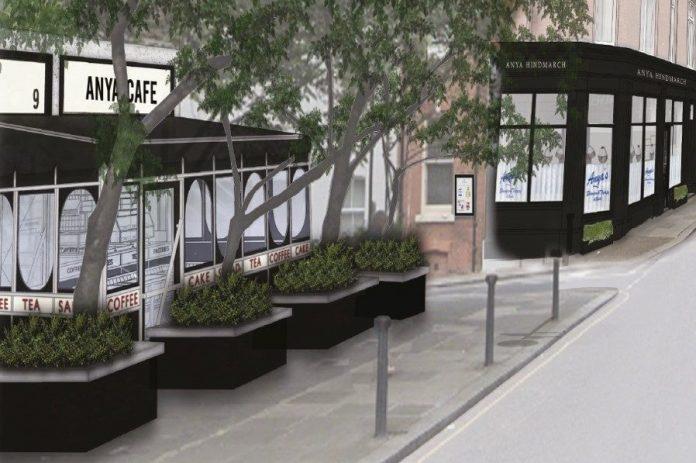 Over 15,000 stores closed their doors for good in the past year – the highest on record – equating to over 50 store closures each day. But, while most luxury brands are scaling back their bricks-and-mortar presence, the courageous British-designer Anya Hindmarch has opened an entire 'village' of five shops in Chelsea, London.
The Anya Hindmarch Village opened its doors to shoppers in May and includes:
The Anya Café – inspired by the quintessential British café
The Village Hall – hosting a range of pop-up stores, the first being the 'Anya Hair Salon'
The Plastic Store – a shop full of collaborations with other sustainable focused brands
The Labelled Store – sells Anya Hindmarch's Labelled collection of bags and cases
The Bespoke Store – sells bespoke items designed to mark special and historic moments
In an interview with Forbes, Anya spoke about her ambitious project: "It's been a sort of magnetic pull to go back to where my first shop was in London and to create something very local, rather than global, which feels like a very appropriate thing to be doing post-pandemic."
The executives in charge of maintaining the vibrancy of Chelsea high street are thrilled that a well-loved brand is championing the high street right now – not running away from it, like many businesses are being forced to do.
We say, good on you Anya for going against the grain and keeping such iconic shopping destinations, such as Chelsea, alive.
2. Olivier Rousteing
Making a difference by…bringing luxury to younger generations.


Go back a decade or so and French luxury fashion house, Balmain, was known as 'one of the most expensive fashion houses in the world' with price tags anywhere between $12,000 and $22,000. The brand was perceived to be more about status than its clothes, until young luxury fashion designer Olivier Rousteing took over the reins.
At the age of just 25, Olivier was appointed as Creative Director of Balmain. The youngest creative director in Paris since Yves Saint Laurent. Olivier's fresh, daring and adventurous approach propelled the luxury fashion house and made it the success it is today – a social-media-savvy brand that is admired by the youth.
So, how did Olivier take a label known for its classic and luxurious designs and turn it into a free and democratic brand?
Cool collaborations – Popstar Rhianna is a good friend of Olivier's and he used his celebrity connections wisely. A-listers such as Kanye West and Beyoncé became advocates and Rhianna was named the face of the brand in 2013. These collaborations caught the eye of younger shoppers and started laying foundations to connect them with Balmain's clothes.
Cultural diversity – not many black designers head up the fashion houses in Europe, which is why Olivier was keen to use his status to advocate cultural diversity. One of his most memorable career moments was a runway show that surprised the media with his choice of models, hip-hop music and a collection that connected high fashion with contemporary culture.
High-street hook-ups – it's not very often you see high-profile luxury fashion houses launching collections with a high-street brand, but in 2016 Olivier collaborated with fast-fashion chain H&M. His aim? To reach a younger generation and democratise the fashion house and haute couture world.
Olivier continues to push boundaries, experiment with technology and engage with younger generations in 2021. So far this year his runway show to launch Balmain's spring/summer collection has turned the heads of fashion enthusiasts. With the pandemic still making certain aspects of events challenging, Olivier organised for half of the runway audience to watch and participate live online through screens placed on chairs. A sure way to bring a traditional act of the luxury sector into the 21st century. Olivier - we can't wait to see what you do next!
3. Margaret and Katherine Kleveland
Making a difference by…being honest about sustainability.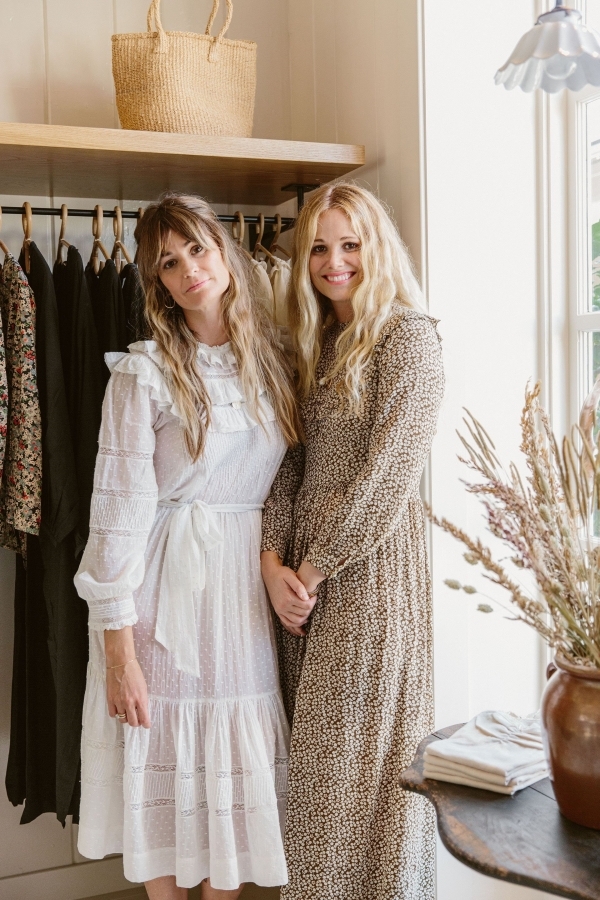 Sisters, Margaret and Katherine Kleveland, founded luxury fashion brand Dôen back in 2016. Their mission was to build a brand that "from the outside told a story and felt personal, and from the inside was run ethically and democratically by women".
Dôen supports Planned Parenthood, NAACP and some of its garments are made with GOTS-certified organic cotton. Because of these actions the brand is often seen to be a sustainable and eco brand. However, founders, Margaret and Katherine shocked customers this year by putting a message on Dôen's website: "We do not consider ourselves to be a slow fashion or sustainable brand."
Unsurprisingly the message received negative feedback and upset many avid-customers. The sisters went on to explain their bold statement: It wasn't that they didn't care about the planet, they just hadn't achieved their vision of true sustainability and wanted to hold themselves accountable to change.
The word 'sustainable' in 2021 is commonly used in many marketing campaigns for brands all across the world. The Dôen sisters believe the use of the word has become a gimmick and many brands using it are not truly sustainable. For example, there are no guidelines for the levels of sustainability companies have to meet to say they are 'sustainable'. It's a notion that's frustrating many sustainable-activists in the industry and has been bought to the mainstream media's attention with Business of Fashion's latest Sustainability Index.
To demonstrate just how passionate the Dôen brand is about working towards a true sustainable status it invested in a rigorous audit of its supply chain and openly shared the findings for all their customers to see. The audit enabled Dôen to set some ambitious targets with one aim - to be able to confidently tell customers they give back to the planet more than they take from it.
Dôen's take on sustainability is a breath of fresh air. If the luxury industry really wants to make a difference and fix the damage that's been done to the planet then transparency will be key. We salute you Margaret and Katherine for being honest and speaking the truth.
4. Marcus Wainwright
Making a difference by…supporting the restaurant industry.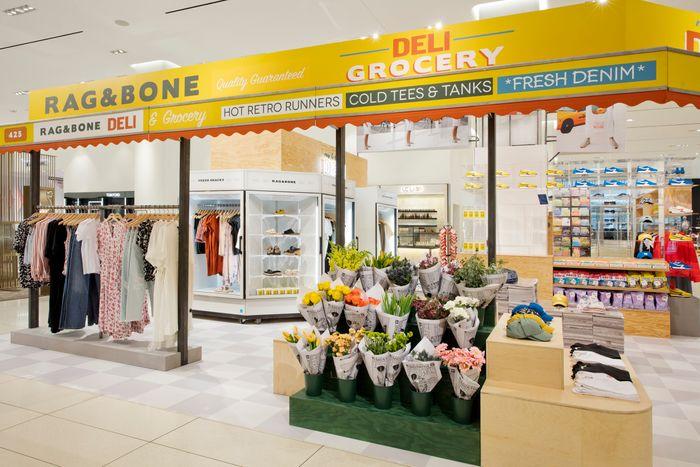 Founder of Rag & Bone, Marcus Wainwright, is well-known for challenging the understanding of what constitutes fashion. And, in 2021 Marcus has made no exception. This summer, New York born brand Rag & Bone is launching a pop-up shop at American luxury department store, Nordstrom. The 'Rag & Bone Deli' has been designed to look, feel, and sometimes even function, like an authentic New York neighbourhood deli. Customers will be able to shop a curated mix of the women's and men's high summer 2021 ready-to-wear collection, as well as exclusive items such as a limited-edition range of graphic t-shirts.
It's no secret that the luxury industry took a huge hit during the pandemic and while many brands are clawing back whatever they can and looking for ways to bolster the retail sector, Rag & Bone is turning its support to the restaurant industry. Alongside the Rag & Bone Deli, the brand will be giving a £25,000 grant to the Restaurant Workers' Community Foundation. The Restaurant Workers' Foundation has a Covid-19 Crisis Relief Fund providing aids to individual restaurant workers, industry nonprofits and zero-interest loans to restaurants, to help them get back up and running.
The casual luxury brand has also called on New York culinary icons to raise awareness of the restaurant industry's crisis and gather as much support as possible. Chefs Maryah Amanda and Esther Choi, and author of 'Let's Eat' Zaynab Issa will be hosting how-to-videos to give customers tips for creating deli menu favourites.
The move isn't the only honourable action Marcus Wainwright has taken in the past year, he also won over customers in 2020 by announcing he would slash Rag & Bone's prices by 25%, until the pandemic was over. Staying true to his word, Rag & Bone prices remain at lowered price points and look to do so for the foreseeable future. It's not everyday luxury fashion designers do something so selfless. Well done Marcus!
5. Christopher John Rogers
Making a difference by…refusing to follow a narrative.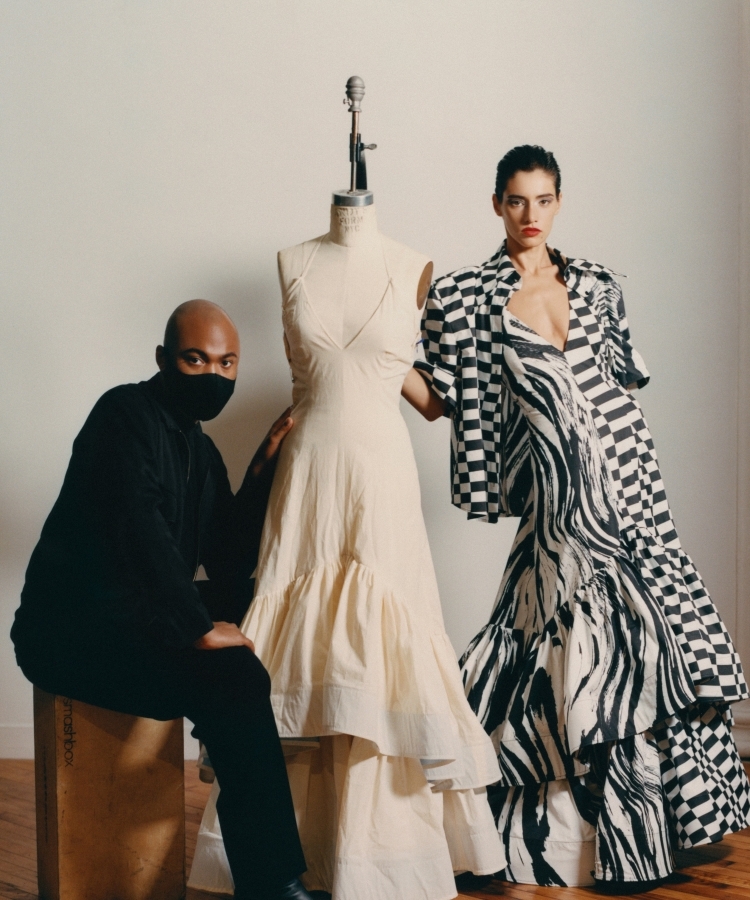 Successful luxury brands today might be known for supporting sustainability, diversity or LGBTQ+ movements. While these brands are championing extremely worthy causes, it's refreshing to hear a luxury fashion designer whose message is simpler than that. "I want to make things that allow people to say the things that they want to say, without having to shout about it," Christopher John Rogers recently told fashion magazine, I-D.
There is pressure today for brands to be categorised and represent something, but Christopher continued to tell I-D: "I never want to be placed in a category, and as soon as I feel that I am, I don't necessarily want to reject that categorisation, but I want to say that I can be that and something else, too."
Not only does this show upcoming, impressionable designers that they don't have to 'put themselves in box' to be successful, it conveys a positive message to a younger audience too. It communicates very clearly that you can be whatever you want to be, think freely, and do things that make you happy.
Often thought of as a designer who creates eveningwear collections, Christopher John Rogers' latest collection encompasses items that you can wear for occasions, but that you can dress down for a daytime look too. His aim was to create clothes that do more than one thing – without trying too hard.
We love Christopher's laid back approach to couture and that his passion for making clothes shines through. His goals are not to fit a narrative or prove anything to the world, but to create designs that make him, his team and his customers happy. After almost two years of extremes in every corner of the world to date, what a delight it will be to watch the unveiling of Christopher John Rogers' collections in 2021. We need some laid-back, purist designers on our planet, to counteract the downcast news around us.
Want to get involved in more luxury fashion discussions? You can read more here…

Use our expertise as a top fashion recruitment agency to find your next role or candidate beyond your expectations.