Socially responsible, sustainable, environmentally friendly and diversity are words that have increasingly become more common in our everyday conversations. Whilst all issues have some form of initiative or plan to support them in the world, 2020 has given each area the platform it deserves to finally see some substantial differences being made, especially in the fashion industry.
Socially responsible or corporate social responsibility (CSR), means companies that base their models on acting in the best interests for their environment and society as a whole. How the fashion industry tackles its corporate social responsibility has had a spotlight on it this year. Reports have shown how fashion is one of the most polluting industries in the world and working conditions for people who make the clothes are extremely poor with limited or non-existent workers' rights.
There is however light for past ethical errors in the fashion industry. First of all, leading fashion businesses signed a 'fashion pact'to commit to combatting greenhouse gases and increase sustainability. And, as reported in McKinsey's 'The State of Fashion 2021' report, the pandemic will accelerate the industry even more to make changes in this area as "consumers have now shifted to championing fairness and social justice".
It has been predicted that second-hand fashion could overtake the fast-fashion market by 2029. Sustainable has finally become trendy. While once socially-responsible brands might have been perceived for 'your eco-friendly and ethical-aware friend', everyday consumers have now taken a considerable interest and sustainable brands will be part of mainstream shopping.
Luxury brands are currently ahead in the sustainability stakes. Gucci, who has been listed as one best fashion brands to work for, announced a 10 year plan back in 2017 under its Gucci Equilibrium initiative. Its aim was to "unify the principles we uphold and the actions we pursue to treat our work and each other better, for our collective future." The coverage from The British Fashion Awards was dominated by socially responsible and sustainable brands too, with Stella McCartney and Anya Hindmarch taking centre stage.
Stella McCartney has long been known for favouring vegan materials. Her recent initiatives include launching the world's first fully recyclable hoodie and filling her flagship London store with second-hand furniture and an air filter that removes pollutants. Anya Hindmarch, a Greenpeace ambassador, is famously identified with her "I am not a plastic bag" range that launched to campaign against single-use plastics. This year she turned heads by closing her London stores and filling them with used plastic bottles, instead of taking part in a big launch event for London Fashion Week.
While already established brands have been drumming the sustainable drum for some time, 2020 lit a path for newer and upcoming socially-responsible fashion companies who have big ambitious with their outlook. To help you stay in the know with the influencers' in this field, our experts have compiled a list of the top socially-responsible companies to watch out for in 2021.
Socially responsible fashion companies set to make waves in 2021
1. Everlane
Everlane is an American clothing retailer that sells most of its garments online. It was founded in 2010 being one of the first companies to commit to being completely transparent about its pricing. "Radical Transparency" is the brands motto, and the company is transparent about prices, where clothes are made and materials used.
Everlane denotes timeless fashion and consumers' talk highly of its #DamnGoodDemin collection. Denim is typically known for being unethically produced, however the sustainable luxury retailer has committed to doing things differently, setting itself apart from other denim designers. It uses 'the world's cleanest denim factory' with production facilities recycling 98% of water, renewable energy is produced onsite and by-products are repurposed to create affordable homes. The e-tailer also uses a zero waste landfill centre that recycles and reuses, turning remaining waste into energy.
The luxury retailer has a huge fan base with over 991k followers on Instagram and will no doubt gain many more as consumers become comfortable with non-trend focused wardrobes and buy items to last in 2021. And, with profits predicted to be around the £250 million mark in 2020, this brand is one we're sure to be seeing more of.
2. Veja
Veja is a brand that has been taking the 'sneaker' industry by storm. Its aim in 2005 was to reinvent how sneakers were made by going back to the drawing board. The vision was "to produce sneakers differently with a positive impact at every stage of production."
Veja's ecological sneakers are made from raw, organic materials that have been farmed agroecology. No chemicals or polluting processes involved. They are also produced in Brazil and have been since the very beginning. This was what founders, Sébastien Kopp and François-Ghislain Morillion, always wanted to ensure they could develop a real partnership with the assembly plant. All of the workers there are well paid and live in normal conditions.
The founders' articulate that their business has one foot in design and the other in social responsibility. Protecting the Amazon, upcycling materials and being transparent about everything they do, is just as important to them as the sneakers they design.
While all Veja's shoes are ethically produced, it also has an extremely popular Vegan Shoes range. This range includes shoes made out of ecological and sustainable materials including PU and resin from the corn waste industry, and wild rubber from the Amazonian forest. Upcycling is also something Veja is passionate about, and even though the process isn't for suitable for its vegan fan-base, it has started using used 'fish leather'. Freshwater fish farms usually discard fish skin, so Veja take the skin and upcycle it through a handcrafted process involving vegetable dyeing.
Veja really took off back in 2019, but it has since become even more famous after Meghan Markle was spotted and photographed in a pair of its shoes. The business is currently worth an estimated £21 million. A figure that will no doubt grow in 2021.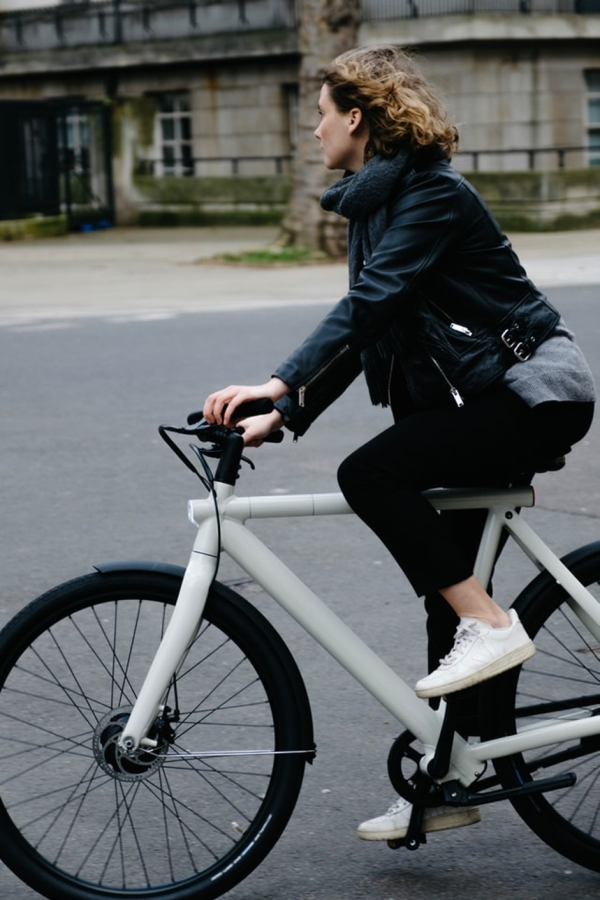 3. Nanushka
Nanushka isn't a new brand, however it's one we will see more of in 2021 as consumers search for higher priced, timeless items over low-cost fast-fashion. Modern and timeless pieces are at the centre of Nanushka's design philosophy and every garment, from its jumpsuit to its Bermuda shorts, offers functionality, practicality and quality.
Vegan fabrics play a huge role in the success of the business and the brand is known for its soft vegan leather. The leather items became so popular, especially with millennial and Generation Z shoppers, that Nanushka launched a core vegan leather programme with new shapes and colourways introduced each season.
The pandemic in 2020 didn't stop the timeless-brand giving its fan base new items to purchase. In fact, the founder used lockdown to design a whole new collection: Human/Nature. Key looks from the collection included oversized jackets with padded shoulders, and matching shorts. There was also a new trench coat for its vegan leather followers. Materials used were 100% recycled mesh jersey, FSC-certified satin and repurposed fur.
Nanushka's passion for CSR is obvious through its commitment to a circular economy with eco-conscious practises. It strives to keep carbon footprint to a minimum by making sure production sites are a short distance away from the design headquarters in Budapest. Listening to employees is also top of the list as the company has a #fridaysforfuture discussion every week to hear its workforce's thoughts and ideas about sustainability.
Success for Nanushka really took off towards the back end of 2019. Sales reached approximately £21 million and it opened its first bricks-and-mortar store. A brand that has maintained popularity in 2020, it is perfectly positioned to cultivate on its success further as mainstream consumers seek out more socially responsible options in 2021.
4. Girlfriend Collective
Girlfriend Collective launched with one mission back in 2016: to make eco-friendly active wear transparently. When founder, Ellie Dinh, couldn't find an active wear brand that made clothes sustainably she knew she was onto something. And, so did her husband, Quang Dinh, which is why they launched Girlfriend Collective together.
The fun, modern brand sells comfortable, yet luxurious leggings, tops and underwear made from recycled plastic bottles. The leggings collection is the product that gets the most hype from shoppers. They're designed to never go out of fashion and come in an array of colours from plum to apricot. Each pair is also made using 25 recycled water bottles and spandex. Girlfriend Collective sold 10,000 pairs of leggings on its first day of trading, so you can imagine how many pairs it sells now with 418k Instagram followers!
The sustainable activewear brand prides itself on giving customers a transparent breakdown of what each garment is made from. It also takes sustainable efforts further than competitors by asking shoppers to send back worn items instead of throwing them in the bin, in return for reward points. This forms part of the brand's Full Circle commitment.
Diversity is a big area for the company and it makes sure all of its garments are pictured worn by real women in sizes from XXS to 6XL, no airbrushes allowed. There's the 'Girlfriend to Girlfriend' initiative too where the brand supports women and small businesses who need help, whether that's exposure, investment or charitable donations.
Girlfriend Collective has everything right about its corporate socially responsible position which is why it's no surprise collections sell out quickly and often receive press coverage documenting the frenzy. This is a brand that's here to stay and one to watch to see how its story develops in 2021.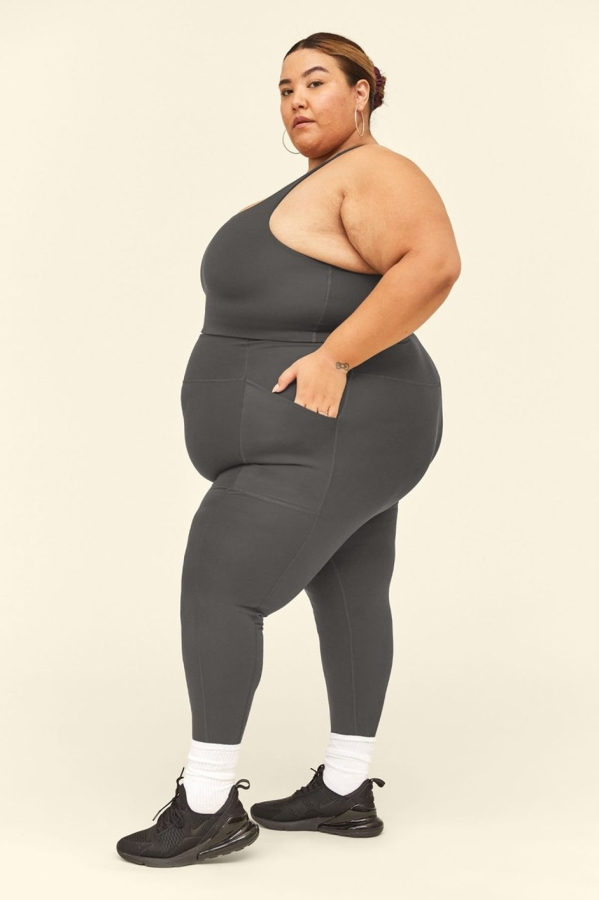 If you're looking to recruit a Marketing Director to support your business' CSR,
Beyond Talent has over 15,000 ambitious candidates all searching for their next career challenge.
Get in touch today to discover talent for your business beyond your expectations.