Over 78% of men purchased clothing online in the past 12 months. Not a surprising stat considering many physical retail stores were closed. However, the biggest shift for the luxury menswear market was the decline in suit purchases due to office workers staying at home. After a turbulent year having to respond to unforeseen trends, we're here to tell you about the top European luxury menswear brands that have overcome the economic-storm and are now perfectly positioned to take the sector to new highs.
Ermenegildo Zegna
Key highlights:
Italian luxury fashion house becomes public and floats on NYC Stock Exchange
AW21 Collection challenges 'what it is to be a man'
Like many luxury brands, Ermenegildo Zegna's sales took a decline following 2020. Because of this, CEO Gildo Zegna decided the only way to support business growth would be to become publicly owned and float on the NYC Stock Exchange. He told the Financial Times, "Zegna could have remained independent for another 100 years. But the moment is appropriate, the world has changed a lot and luxury has become very challenging."
This move however is one of the reasons why Ermenegildo Zegna is one to watch in 2021 and beyond. The deal will give the business an enterprise value of 3.2 billion dollars and expects to raise around 880 million dollars to grow Zegna organically and inorganically.
Its Autumn/Winter 2021 collection has already grabbed the attention of luxury-fans as the brand's refined, yet luxury look, has been created to shift the definition of masculinity. Think casual cashmere, suede jackets and fine-knit turtlenecks.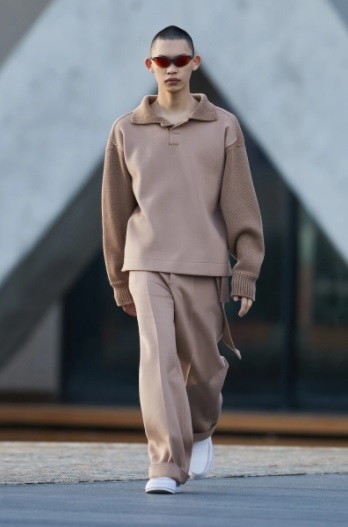 Ermenegildo Zegna A/W 21 CollectionPhoto credit: Vogue.com
LOEWE
Key highlights:
Launched third sustainable Eye/Loewe/Nature collection for AW21
Raising awareness of and supporting AIDS charity with new book
Spanish luxury house (now based in Paris), Loewe, didn't disappoint when it came to showcasing its Autumn/Winter 2021 Menswear Collections. One collection (from its main fashion house) gave a momentous nod to the much respected New York artist Joe Brainard (who died at the age of 52 from AIDS-related pneumonia). Loewe also remade a book on the artist which is being sold in bookshops with proceeds going to charity Visual AIDS to help artists who've suffered with the illness.
The luxury house's other applauded collection was from its sustainable-practise department, Eye/Loewe/Nature. Every year the team chip away at something to make sure it can say processes and materials are truly sustainable. A challenge Creative Director Jonathan Anderson recognises as a mammoth task, he's been quoted saying it'll "probably be an ongoing thing [sustainability] throughout my entire career".
So, why is Loewe one to watch? The luxury fashion house will continue to put an emphasis on making sure the brand has a unique viewpoint, but at the same time, a moral viewpoint. Following its latest collections, we're can't wait to see what Loewe showcases next.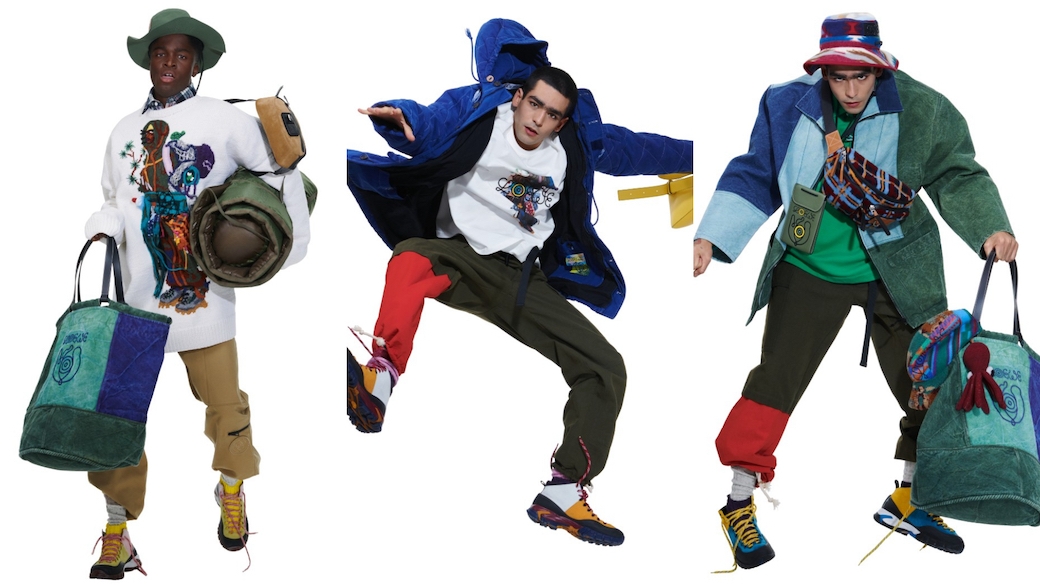 LOEWE Menswear A/W 21 Collection.
Bottega Veneta
Key highlights:
Continues to push boundaries with banal menswear styles
Creative Director Daniel Lee nominated for CFDA Fashion Award
Whilst some brands will be playing it safe following a pandemic sticking with styles, textures and colours they know their advocates will love, Bottega Veneta continues to push boundaries. In a plea to challenge banal fashion and staple wardrobe items, Creative Director Daniel Lee is working with his team to bring a smile to fashion enthusiasts' faces. Not just through exquisite must-have items, but by shaking up how they'd usually expect these items to appear. Take an everyday sneaker for example, Bottega Veneta recently applied a set of four wheels to a high-top sneaker and launched it just in time for the Autumn/Winter season. Not intended just to be used at a roller disco, but in everyday life too.
The item of the moment however is the Stride boot. Much like its predecessor, the Puddle, this boot is made from 100% rubber and has sent fashion fans into a frenzy. In just a matter of weeks the Stride has been featured in almost every highly-respected editorial fashion spread.
It's no doubt this creativity, artistic flair and conviction was the reason why Creative Director Daniel Lee has got himself onto the nominated list for International Menswear Designer in the CFDA Awards. And, the reason why we've popped Bottega Veneta into our own article highlighting top European luxury menswear brands to watch.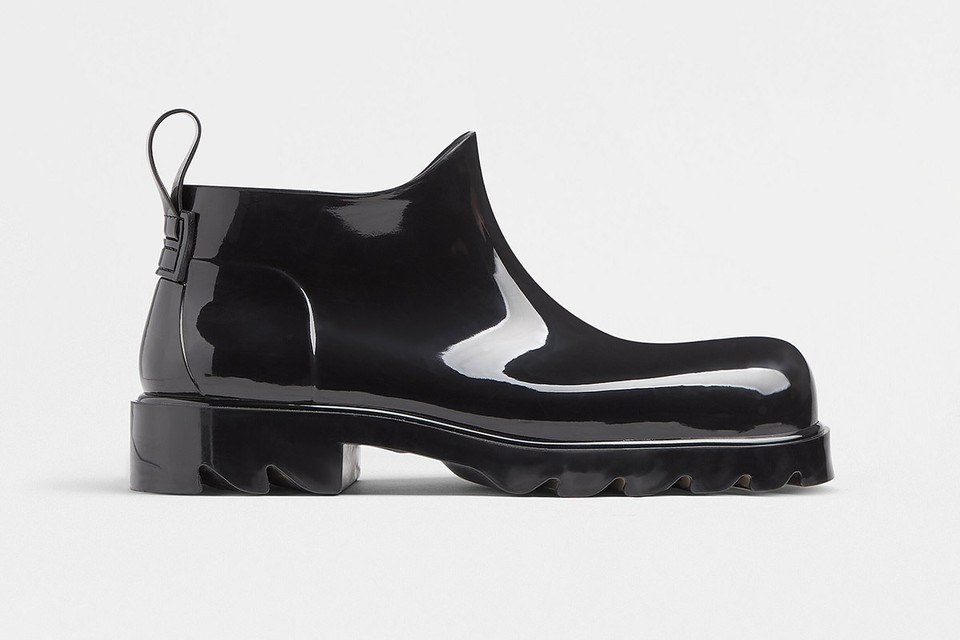 Bottega Veneta AW21 Stride Boot.
Balenciaga
Key highlights:
Luxury brand continues to surprise fashionistas with combining wardrobe pieces together
Regarded as the brand to "make couture cool again"
French fashion house, Balenciaga, has continued to delight fashion fans throughout 2021. From easing us out of our lockdown-tracksuit-attire with its jeans-tracksuit combination, to more recently donning black from head-to-toe alongside Kim Kardashian at the Met Gala.
However, it hasn't been complete plain sailing for Artistic Director, Demna Gvasalia. Balenciaga's recent item – Trompe L'Oeil pants – generated a lot of attention, but not the kind of attention the brand had anticipated. The Trompe L'Oeil pants have a built-in pair of boxer shorts peeking out from the waistband. A TikTok post called the new pants 'racist' which went viral. The result? Black culture experts are now raising their concerns. Balenciaga defended its pants-design saying the brand "often combines wardrobe pieces into a single garment, such as its button-up shirts layered over t-shirts."
If 2021 is anything to go by, then we can't wait to see what Balenciaga has in store for 2022. In the words of many other fashion critics, "Balenciaga is making couture cool again."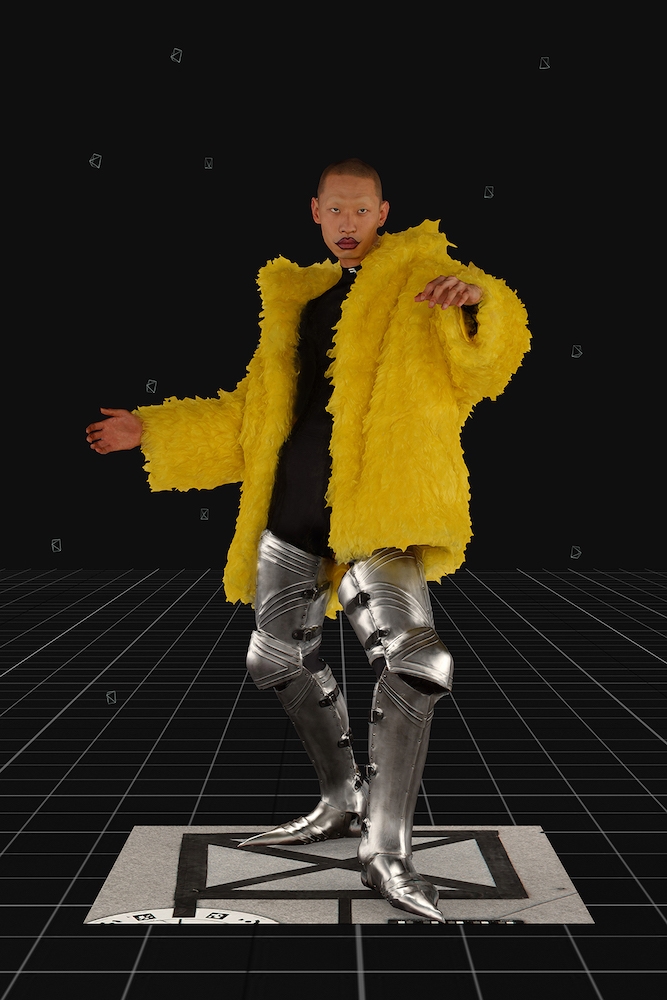 Balenciaga AW21 Collection.
Interested in more luxury fashion news? Check out these articles too:

Use our expertise as a top fashion recruitment agency to find your next role or candidate beyond your expectations.