Secondhand fashion is the buzz word in the industry right now. It's not surprising considering the secondhand fashion market's predicted to be twice the size of fast fashion by 2030, with an estimated value of $41 billion! Consumers are growing more conscious about their consumption habits and it seems selling garments sitting in our wardrobe and buying items that have been loved by others is making shoppers feel better about their decisions – more so than investing in sustainable brands.
We're here to bring you the top 4 companies that are flourishing in the resale boom. From the businesses leading the way, to the brands adding even more value to the secondhand shopping experience. If we've missed your favourite resale site off our list, pop it in the comments box below.
Lampoo
Italian fashion consignment site Lampoo is a start-up founded by incredible entrepreneur, Enrico Trombini. He launched the new company just before the pandemic hit in March 2020. And, what the brand's achieved in such a small amount of time is phenomenal! Inspired by The RealReal (see below), Lampoo is the secondhand retailer and consignment brand in Europe. Very similar to other secondhand concepts, Lampoo picks up old or used stock from luxury fashion retail locations, handles the photoshoots and pricing, and then ships the items to shoppers purchasing them. There's also the added bonus that consumers can sell their own products directly to the retailer and earn up to 80% of the sale.
The expansion plans for Lampoo is astounding. In just over a year it has built a community of over 1,000 sellers, shipped items to 42 countries and uploaded over 10,000 products to its retail store. What's more, the company has just managed to close its second round of funding collecting more than 6 million euros from fashion and lifestyle investors. The outcome? Lampoo now has resources to press ahead with growth strategies across the UK and France, and expand its physical store presence with a larger store in Milan.
What makes Lampoo different from other resale sites? Enrico's passion for "extending the life cycle and preserving the value of each piece of quality clothing, to inspire and build a future for sustainable fashion" shines through everything Lampoo does. Also, the sheer speed at which the company launched and started selling must-have items from the likes of Dior, Chanel and Valentino, is extremely impressive and must be admired. We're certainly in awe of the focus, dedication and ambition of the company and feel excited to follow its journey.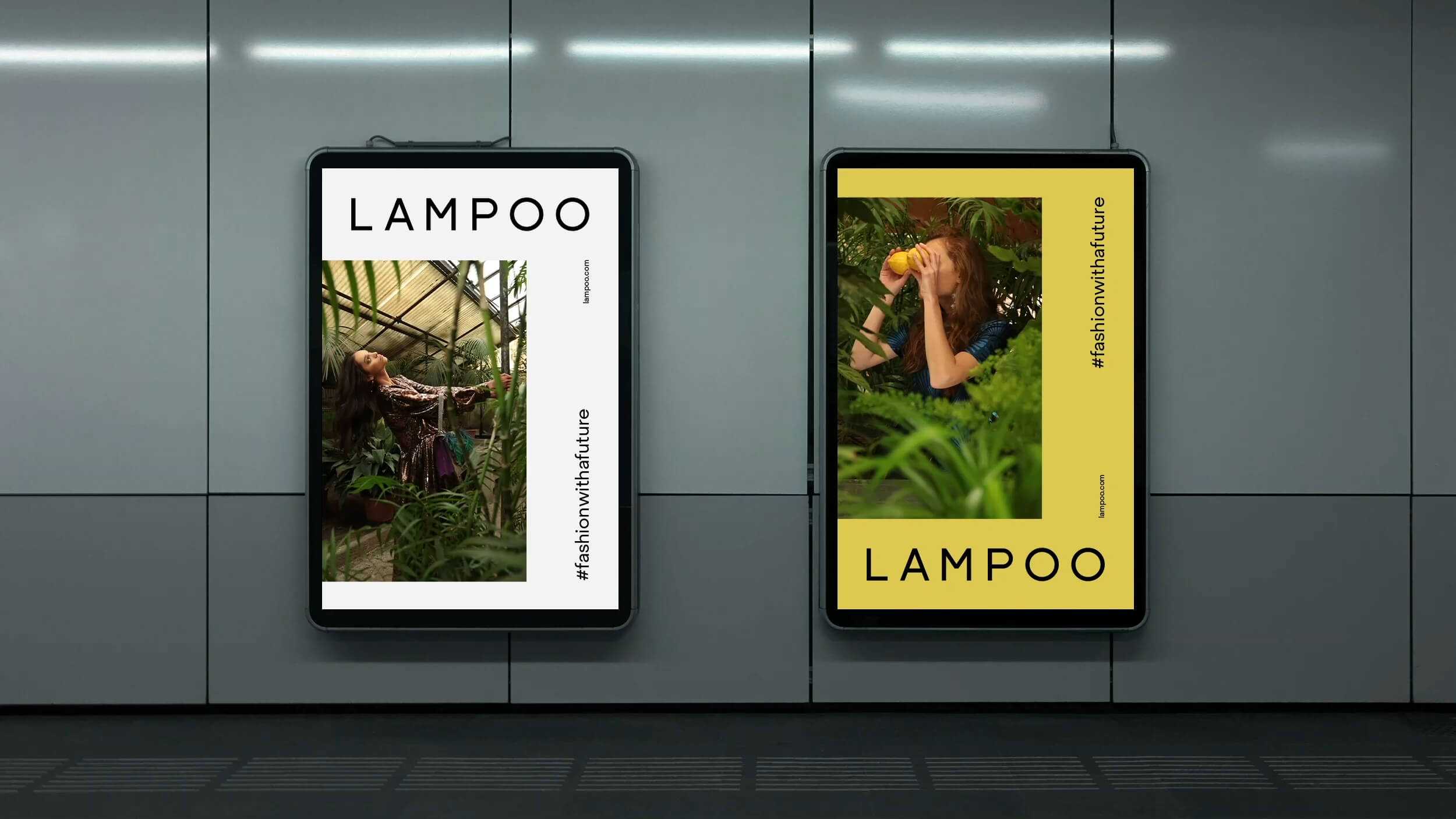 The RealReal
One of the very first companies to enter the resale space, The RealReal was founded in 2011 by Julie Wainwright who "believed luxury buyers would jump at an easy – and discreet – way to unload last season's looks." Since its launch, The RealReal (which started as an ecommerce business) has added consistently to its bricks-and-mortar portfolio and now has 11 locations across the U.S. From its first retail store in New York City which opened in 2017, to opening store number 7 to 11 in in 2021.
Sustainability has always been a focus for the U.S. based resale site. It initially launched a sustainability partnership with Stella McCartney, and now has a sustainability calculator that measures the positive impact its work has on the environment. Not to mention its most recent partnership with Gucci, which donates to One Tree Planted for every consignment or purchase shoppers make with Gucci via The RealReal website or store.
So, what makes The RealReal so special? Well, its latest ReCollection launch is a programme that transforms damaged or distressed garments into new luxury pieces. The first collection launched on 1 April with clothing provided by Stella McCartney, Balenciaga, A-Cold-Wall, Dries Van Noten, Jacquemus, Simone Rocha, Ulla Johnson and Zero + Naria Cornejo. It's an exciting step for the resale company as it helps tackle the wastage problem in the industry and gives material scraps a second lease of life.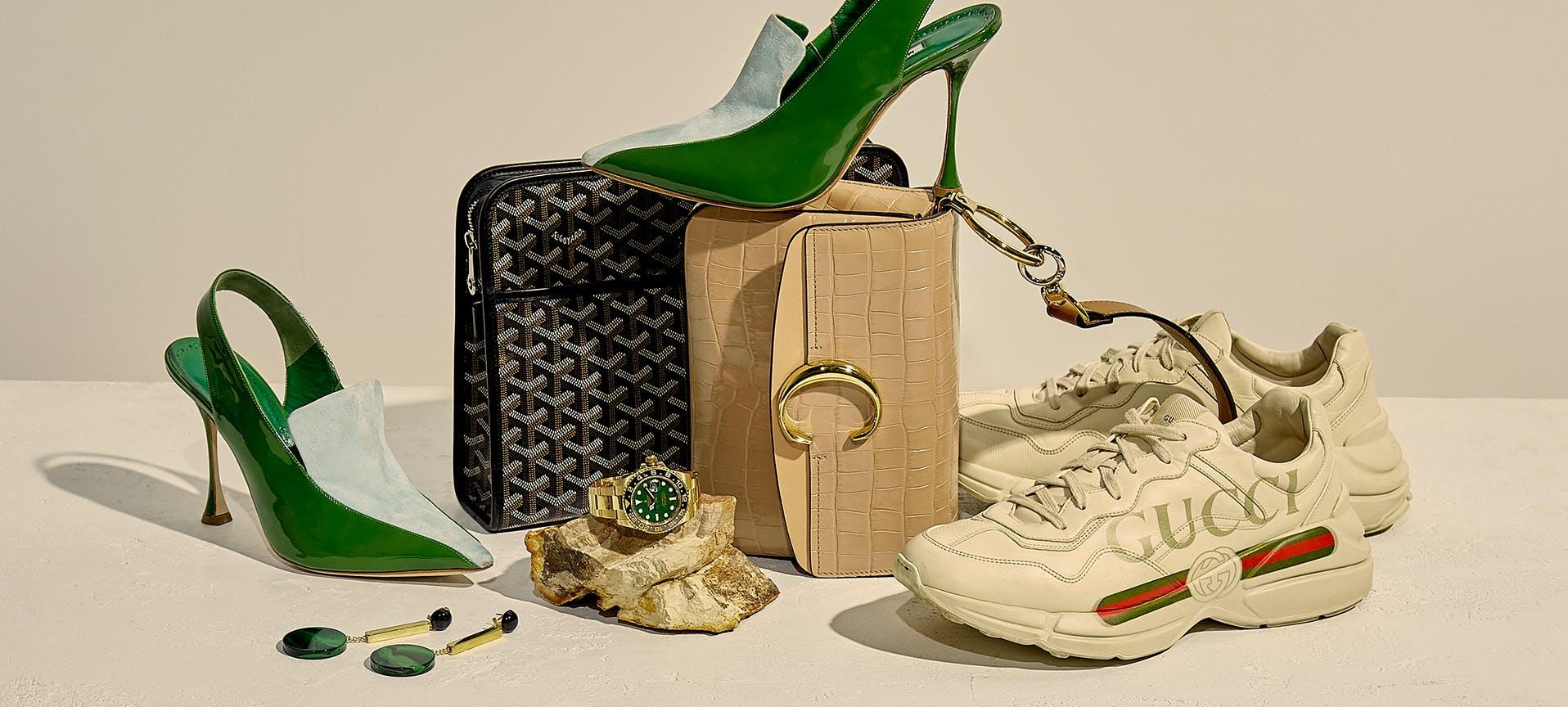 Vestiaire Collective
Vestiaire Collective launched during a recession in 2009 when co-founder Fanny Moizant noticed fashion's elite were selling their unwanted luxury items through their blogs and social media platforms. An idea that initially launched in Fanny's apartment in Paris, France, this resale business is now worth more than $1 billion.
If you're a secondhand fashion fan then you'll know Vestiaire Collective was one of the first resale brands of its time to have its own space within a department store. Selfridges' invited them to open its first permanent space on their third-floor. Since then the brand has continued to thrive, with the resale boom helping them to be noticed by some of the greatest luxury brands all of time. In 2021 Kering, the owner of the world's most famous fashion houses, acquired a 5% stake in Vestiaire Collective. This acquisition grew Vestiaire Collective by more than 100%. A rare result during a pandemic when many fashion businesses were struggling to stay afloat. It now means through Vestiaire Collective's Brand Approved service, its giving the likes of Gucci and Alexander McQueen customers instore credit in exchange for their pre-owned designer items.
We say – well done Vestiaire Collective. At a time when resale businesses are trying to rise to the top you captured the attention and audience of one of the biggest fashion houses of all time. Because of that, we salute you!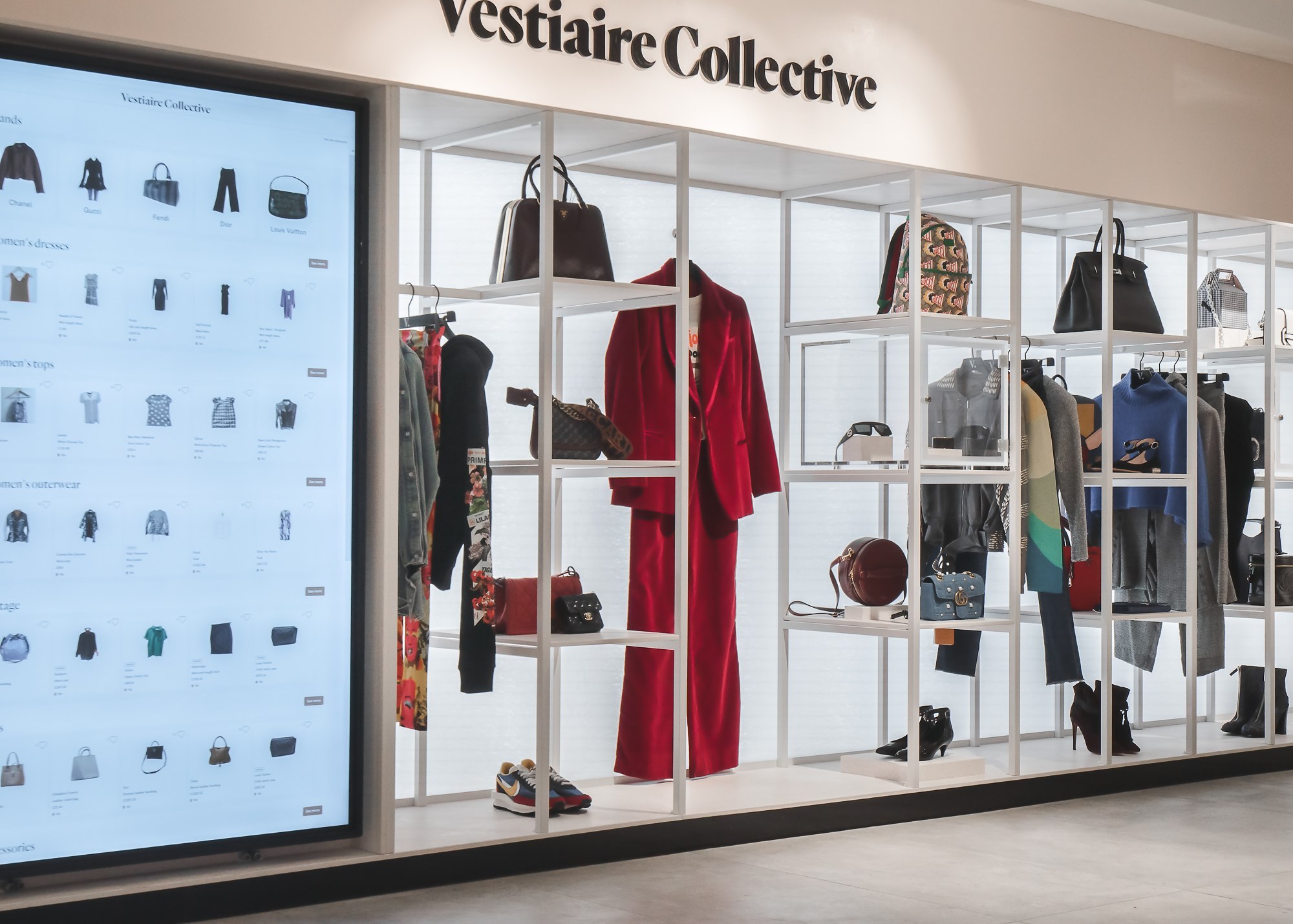 Farfetch Second Life
It's no secret that while fashion brands were struggling in 2020, Farfetch was doubling its profits with its online luxury ecommerce service. Fashion enthusiasts couldn't get to their favourite fashion houses, and Farfetch was perfectly placed to solve the problem by delivering must-have luxury items to these shoppers' doors.
The online retailer's founder, José Neves, is successful because he stays on top of trends and quickly adapts his business to what customers want. At the end of 2020, Farfetch launched a new arm to its business – Farfetch Second Life – in partnership with Thrift+. The new initiative means shoppers can give Farfetch their unwanted luxury items in return for credit to purchase another luxury item – and what's more, a donation to charity is also made. It's a slick service with a mission to extend the life of items customers buy. Jose has been quoted in an interview saying "the company's goal is to be an operating system and digital enabler for the entire global luxury industry." Well Jose, we think you're doing a great job of achieving that so far!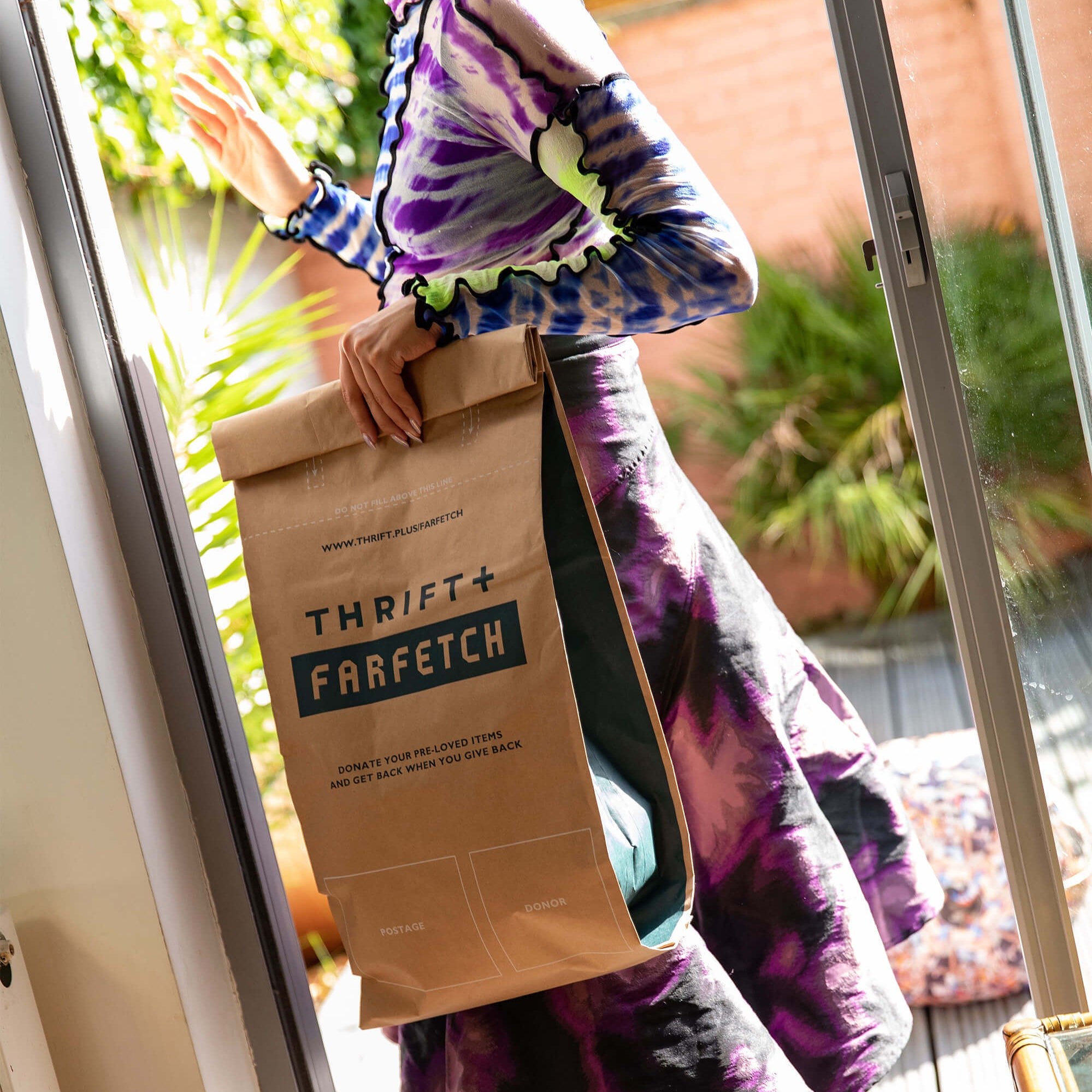 Interested in more sustainable news? Check out these articles too:

Use our expertise as a top fashion recruitment agency to find your next role or candidate beyond your expectations.