The skincare sector is on the up. Sales have already risen by 1.8% in 2021 and it's now the second-largest branch of the beauty industry, equating to more than 23% of revenue. Luxury and fashion businesses are excited about the forecasted opportunities and have been making moves to get in on the action.
Both Farfetch and Zara recently announced their intentions to sell beauty and skincare lines. Luxury giant Farfetch is in talks to purchase Violet Grey, the Los Angeles-based luxury beauty retailer. And, Zara has joined forces with Diane Kendal, a well-known makeup artist with high-profile clients such as Balenciaga and Tom Ford, to design a beauty collection.
Vegan skincare is another area showing prosperous future forecasts. Environmentally-conscious and socially responsible brands are getting attention from consumers (and investors) across all sectors, and the beauty industry is no exception. Searches for "vegan beauty" increased by 73% in 2020, and out of the vegan population in the UK a staggering 42% is now made up of 15-34 year olds - the shoppers of the future.
With all the excitement buzzing around veganism and skincare, we felt it was only fitting to write an article on the topic. New brands are entering the vegan luxury skincare space every day, so we're here to share with you four brands worth investing in.
1. Naturally Tribal Skincare
British-Nigerian pharmacist, Shalom Lloyd founded Naturally Tribal Skincare in 2014. What started out as an experiment to find an African home remedy to relieve her newborn's extreme eczema, the new vegan skincare brand is now stocked in the new 'Born & Bred' section at Harrods-owned H Beauty store.
Shalom Lloyd not only has the skills to use all-natural ingredients to create creams, body butters and serums that have been proven to help with Psoriasis, Dermatitis and Rosacea, but she makes sure all her products are 'planet hugging' too.
Alongside its H Beauty debut, Naturally Tribal Skincare has plans to expand worldwide and has launched a Nigerian e-commerce website with sales predicted to grow to £100,000 in the African-based country alone.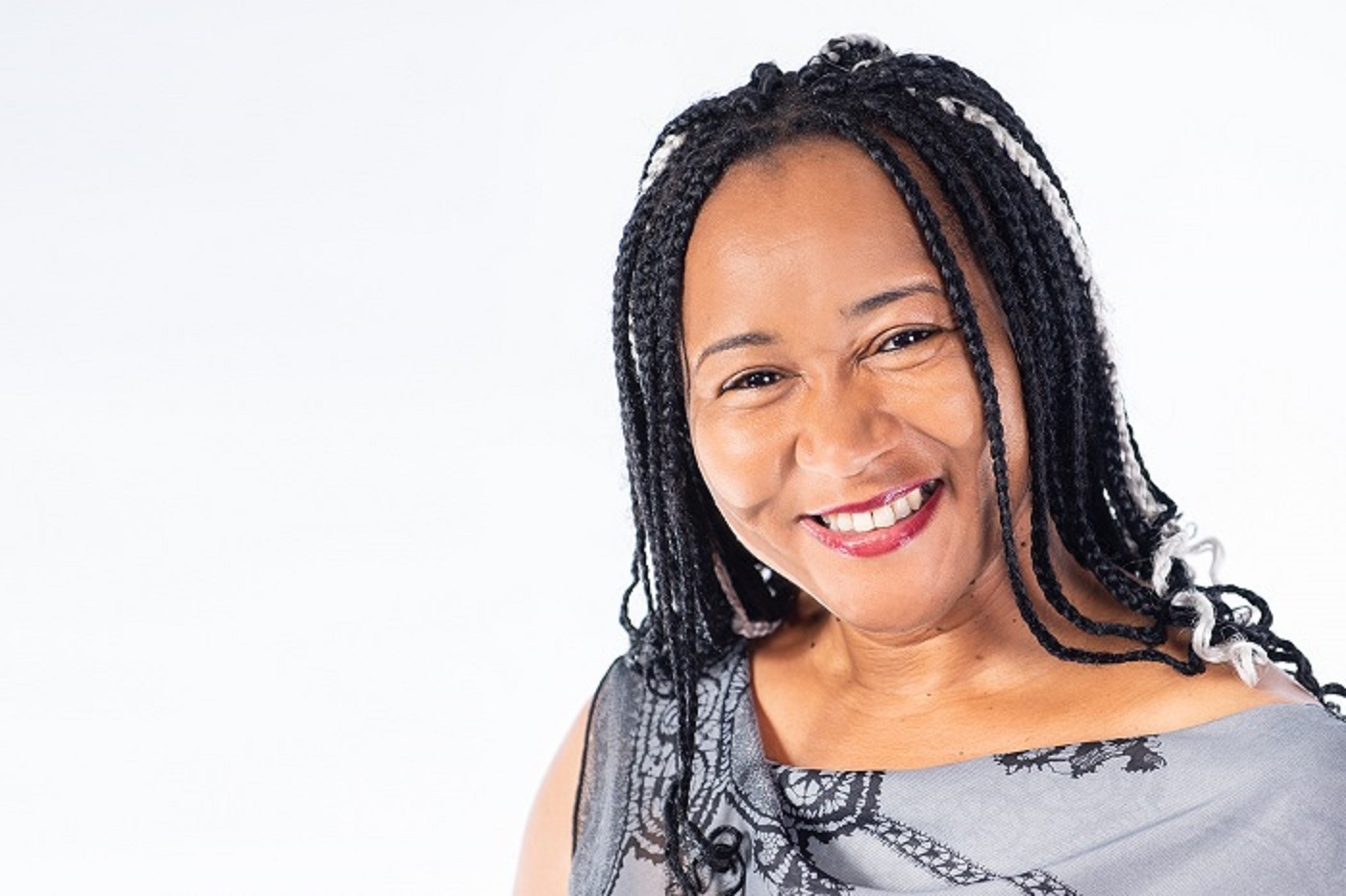 Naturally Tribal Skincare

2. The Glowcery
Making natural skincare products started out as a hobby for Roshanne Dorsett, now the founder of upcoming UK vegan brand The Glowcery. Using her passion to develop a nutritious diet for the skin, Roshanne studied Formula Botanica at the Natural & Organic Cosmetic School.
The Glowcery launched in March 2020 and in just a matter of months its products have been featured in Vogue, Women's Health and Stylist magazine, and won The Best Facial Oil of 2020 award.
The Glowcery is ambitious in its vegan and environmentally-friendly mission and committed to only using ingredients you find in your fridge or local greengrocers. Consumers are now educated about what a nutritious diet looks like, and The Glowcery wants us to start doing the same for our skin: "Feed your skin, like you do your body with superfood skincare packed full of vital nutrients, vitamins and minerals," says Roshanne.
The Glowcery may be in infant stages, but this business is certainly one to watch in 2021.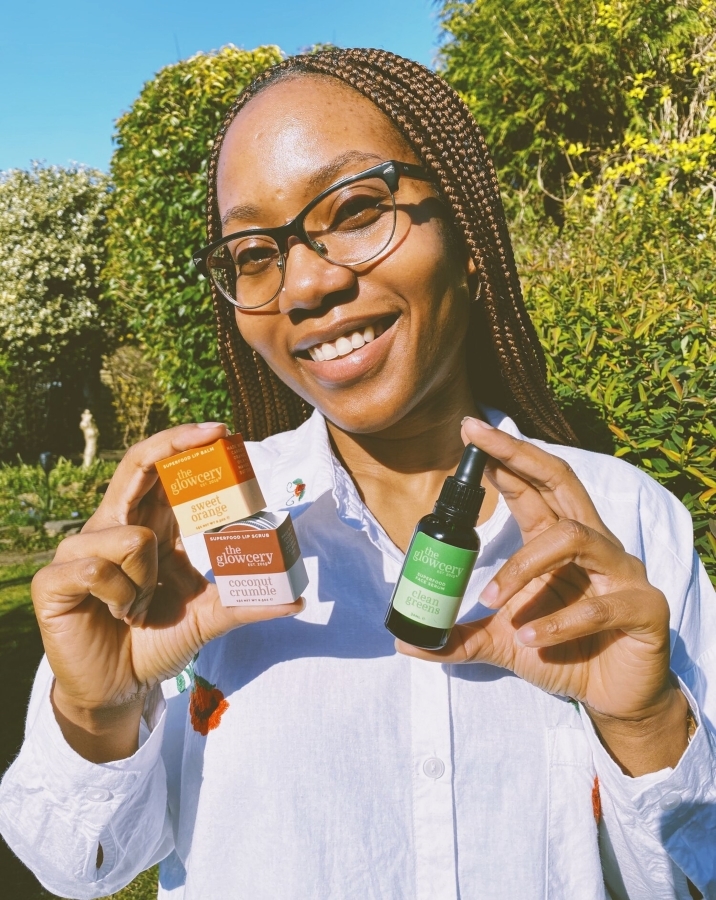 The Glowcery

3. Westman Atelier
If you're a follower of the beauty industry then the name Gucci Westman will be extremely familiar to you. Gucci started her career as a make-up artist and became known among A-list celeb clients, such as Jennifer Aniston and Reece Witherspoon, for her natural, dewy-skin looks. Her success of clients landed her the International Artistic Director role at Lancôme where she spent 13 years as the Global Artistic Director for Revlon.
In 2018, Gucci took the leap to launch her own beauty and skincare brand – Westman Atelier. As a vegetarian, bought up by a mother with a strong belief in the power of nature, Gucci's goal was to create a "clean beauty" brand. The increasingly popular beauty and skincare line makes a Clean Beauty Promise to its customers to be as "absolutely natural as we can be". Whilst Gucci strives to be 100% vegan she does openly say that they're not perfect yet. Approximately 95% of products are vegan, sustainable and environmentally-friendly. The items yet to reach complete vegan status include: a highlighter and mascara both containing beeswax, and a blush stick that has a Carmine ingredient.
Westman Atelier is big in the US and stocked with many online luxury retailers such as Sephora and Net-a-Porter. Yet to have a physical presence in the UK, we're sure it will only be a matter of time.
Westman Atelier

4. LBB Skin
Yet another vegan skincare brand founded by a UK entrepreneur is, LBB Skin. Founder Nnenna Onuba spent many years as an investment banker before she decided to switch from her busy corporate lifestyle in 2019 to create a skincare brand to encourage people to slow down. LBB stands for 'Life is Beautiful in Balance'.
Nnenna spent a lot of her banking career travelling for work and failed to find decent skincare that was small enough to fit in her handbag. Determined to fill a gap in the market she curated a collection of vegan skincare aimed at women who spend a lot of time on the move.
LBB Skin's most-known products are:
A-game – a hydration balm that melts into the skin
Take off-Touch down – a cleansing cloth that works deep to pull out dirt and sebum
Flight Mode – a soothing aromatherapy oil
The pandemic shifted things for LBB as its 'working women on the move' customers were no longer travelling for work. Nnenna quickly found new ways for people to use her products, for example A-game is now used by customers to soothe and protect their hands after endless hand-washing.
The vegan skincare brand managed to ride the Covid-19 storm and has had great success being snapped up by the likes of Fenwick and Wolf & Badger. As offices start to open up again there's no doubt LBB Skin will become a handbag staple for many career-women across the world.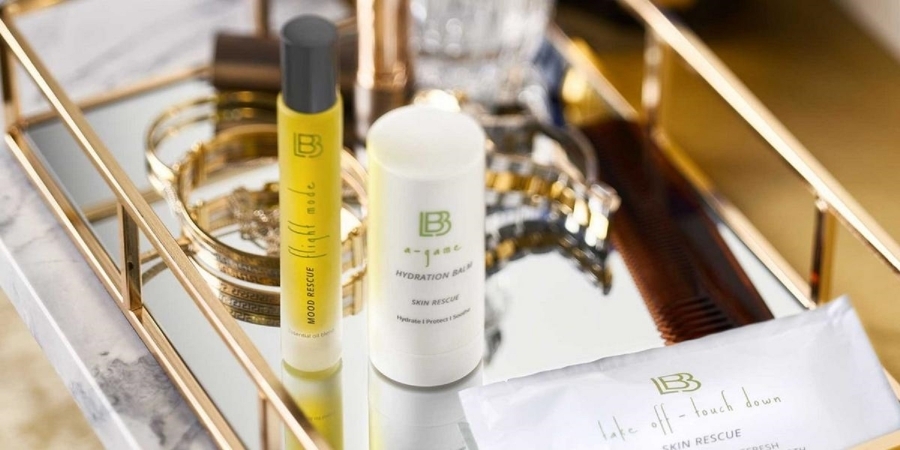 LBB Skin

Interested in more vegan and sustainable news for the luxury industry? Read our other articles here…
Use our expertise as a top fashion recruitment agency to find your next role or candidate beyond your expectations.