Thanks to Pinterest, Tumblr and Instagram, it has become commonplace to build a creative space around a specific theme. Many people can now look at a photo or an everyday object and immediately recognise which aesthetic it belongs to. A teacup? – cottagecore. Combat boots – grunge. A pink butterfly – Y2K.
This categorisation and world-building has spread to fashion, and consumers have become more curious about fashion aesthetics. You might have come across quirky names, like twee and kidcore, to describe new trends, and it's a lot to take in. Let's start with the basics.
What is a fashion aesthetic?
In its simplest form, a fashion aesthetic is a style, but it captures an essence rather than just outfit aesthetics. It defines the fit, mood, colour palette and accessories that belong in the category. Hair, makeup, music and TV trends are often included too.
For example, the traditional goth fashion aesthetic is intertwined with gothic concepts and post-punk movements and music. It is known for dark fabrics, fishnets, heavy eye makeup and studded belts and chokers. Subgroups keep some of the traditional aspects but differ in notable ways.
It may seem like fashion aesthetics are only for young people who spend a lot of time online, but that's not true. Although young people tend to drive fashion trends, everyone can express their personalities by trying out types of aesthetics.
The top 5 fashion aesthetics for 2022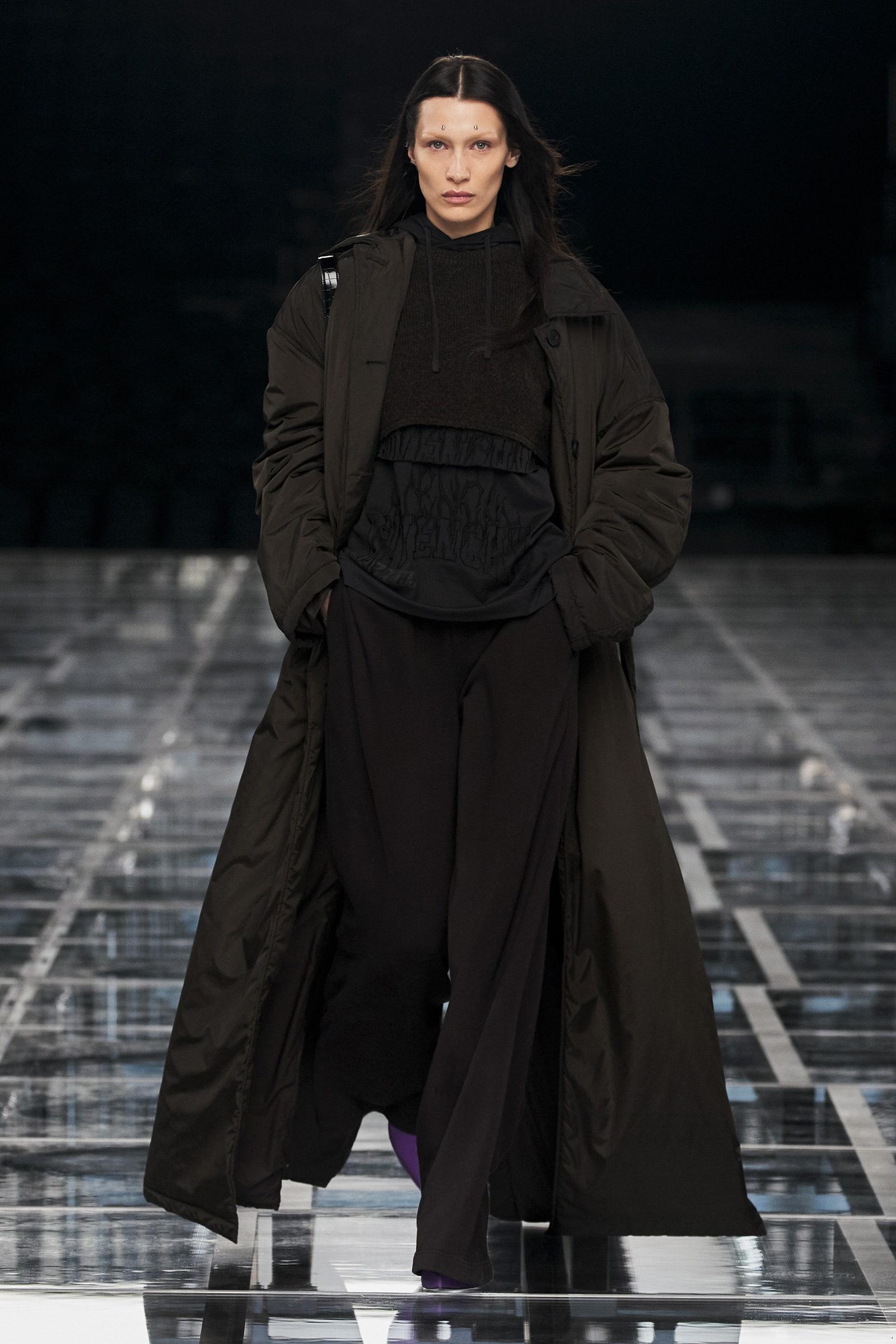 1. Grunge
This style is known for being dark, edgy and untidy. It started in the late '80s as an anti-fashion movement but soon developed its own style, which is going strong again. The clothes tend to de-emphasise body shape, and layering is common. Traditional staples include mesh, plaid, baggy jeans, combat boots, chokers, flannel shirts and grimy Converse. For a more feminine take, try a slip dress or a babydoll t-shirt paired with flared pants.
2. Dark academia
This bookish aesthetic carries overtones of mystery, Romantic-era literature and gloomy nature scenes. The clothes aesthetics in this category include high-class, vintage academic wear, such as blazers, pencil skirts, sweaters, waistcoats and pleated skirts and pants. Cardigans and blazers often have elbow patches, and wool and tweed are highlighted. Patterns are kept to minimum, but muted plaid, argyle, and chequered patterns do appear.
Be sure to also check out light academia, which might surpass the dark academic and soft girl aesthetics soon. This style takes on a more positive vibe, and it uses similar pieces but with lighter colours and fabrics.
3. Softgirl and Softboy
As the name implies, this aesthetic incorporates showing off your soft, innocent, feminine side. This style features pastels and muted colours, along with clouds, hearts, flowers and all things cute. Vintage-themed pieces also appear, such as plaid pleated skirts, mom jeans and pearl necklaces. This aesthetic is heavily influenced by Y2K fashion.
4. Cottagecore
For its core aesthetic, this style embodies a romanticised view of the agricultural living and the English countryside. Romantic and Victorian inspirations are evident in its channelling of fairy-tale cottages and historical fashion trends. Typical outfits feature ultra-feminine flowy dresses, puffy sleeves, embroidered designs and lace details. For men, cottagecore can be reflected by denim, button-down shirts with waistcoats, overalls, suspenders and flat caps.
5. Baddie
This broad category encompasses several subgroups around the idea of being confident, sexy, and in love with fashion. It is associated with being empowered and showing off your figure, and it can involve super-feminine looks as well athletic streetwear. Tight jeans, camo pants, crop tops, body suits and logos are the stars of this style. Specific makeup and hair trends are important for this aesthetic, so be sure to check them out when trying out baddie outfits.
Runners-up for best fashion aesthetic
Two of our other favourite fashion aesthetics that are big this year are coconut girl/surf crush and princesscore. The surf crush style seems to be making a comeback, especially for this summer. Bring on the bucket hats, Hawaiian prints and shell jewellery.
Princesscore has been around for a while, but its not going anywhere. Glamour magazine referred to it as "cottagecore with more tiaras", so if you love Bridgerton or the fantasy-nature mix of cottagecore, don't miss out on trying this fashion aesthetic.
How to find your fashion aesthetic
Now let's get to the most important part: how to discover your fashion aesthetic. It's not so much about choosing a style as it is discovering the aesthetic you already have.
1. See what's already in your closet and home
Go through your wardrobe and pay attention to which colours, fabrics and accessories you like the most. Do you see several shirts with a similar style? Be sure to look at your surroundings too. What type of art do you have? Do you have lots of books or nature-inspired elements? Take notice of patterns in your most beloved pieces, and go from there.
2. Look for inspiration
Once you spot tendencies, you can build upon those ideas. Make a mood board or Pinterest board to organise your ideas and get inspired. If you see photos of clothes, scenery or items you like, pin them watch your aesthetic unfold.
It might surprise you how fun it can be to build an aesthetic around an item you love, such as a succulent plant, a gold brooch or a pair of '70s cowboy boots. You can find inspiration online about cool outfits and personalised styles related to types of aesthetics centred on your favourite concepts.
3. Try out different aesthetic styles
It helps to test different aesthetic styles to see how you feel. You might like the idea of princesscore but find out that the ornate style isn't practical for you. If you try out related feminine aspects of other aesthetics, such as soft girl or cottage core, you might find another aesthetic that suits you better.
No matter what, be yourself
For people who follow a fashion aesthetic strictly, it can define their identities. Their image becomes a reflection of their interests and lifestyle choices. For others, however, fashion aesthetics offer ways to reinvent themselves or try out different lifestyles.
Whether you want to identify your aesthetic to find your people and be part of a group or just to have fun experimenting with aesthetic clothing ideas, don't feel restricted. Use fashion to experiment, to explore who you are and to express your personality.

Looking for your next fashion job?
Use our expertise as a top fashion recruitment agency to find your next role beyond your expectations.