Digital fashion, metaverse clothing and artificial intelligence are all up-and-coming sectors in the fashion industry. In fact, some people think that within two or three decades, the digital fashion market might outpace the physical market.
Many in the fashion industry are taking notice of these trends. They are looking for ways to use tech not only to reach young consumers but to improve sustainability and relevance in today's world. One sign of this trajectory is the ground-breaking Metaverse Fashion Week, which was held in March 2022.
What is Metaverse Fashion Week?
This free four-day event occurred in Decentraland, a virtual world supported by the Ethereum blockchain. Like real-life fashion events, Metaverse Fashion Week included runway shows and afterparties. Guests could also attend panel discussions, go shopping, chat with designers and check out tech demos. Although some events were reserved for VIPs only, the overall Metaverse Fashion Week experience was open to anyone in Decentraland, and visitors could purchase nonfungible tokens (NFTs) using their digital wallets.
What's noteworthy about Metaverse Fashion Week is that it has received more industry attention than any other digital fashion event to date. For being the first of its kind, it included an impressive list of participants, such as Tommy Hilfiger and Dolce & Gabbana, and many fashion and tech companies covered the event.
Highlights from Metaverse Fashion Week
If you missed the first-ever Metaverse Fashion Week, we've included here some of the most notable happenings.
Runway shows
The catwalk was fantastical, and it's clear that the participants wanted to take advantage of the flexibility the virtual environment offers. They used effects that would be extremely difficult and costly in real-life settings, such as making models fly and appear to bloom from flowers.
One of the most talked-about runway events was Dolce & Gabbana's. The label designed metaverse clothing specifically for the event, presenting twenty new outfits for the catwalk. Instead of human avatars, cat-like models walked the runway in these innovative new looks.
Going for a more subdued look, Etro – another heavy hitter – unveiled its new Liquid Paisley collection. In this metaverse fashion show, human avatars donned realistic outfits in fresh colours with the brand's hallmark paisley print, but some found Etro's presentation too restrained and lacklustre for such a technologically innovative event.
Virtual stores and venues
Another exciting component of Metaverse Fashion Week involved store and venue openings. In Decentraland's fashion district, Tommy Hilfiger opened a digital store in which visitors can shop in the 3D environment, buy digital wearables and redeem NFTs for physical apparel. Etro hosted its first pop-up store, also offering digital versions of its new runway collection pieces as well as options to buy physical items.
As the kick-off event, Selfridges, which had purchased metaverse real estate, launched a store and offered NFTs from the Paco Rabanne + Victor Vasarely collection from the London exposition. Dundas's e-commerce pop-up store also received a bit of attention. It featured black panthers with diamond collars walking around among avatars wearing twelve new looks, which linked to options to purchase the physical versions.
Performances and presentations
Estee Lauder was considered one of the most successful participants of Metaverse Fashion Week. During a presentation on the last day, the cosmetics brand – the only one making an appearance at the event – gave away a limited number of original NFT wearables. This digital wearable, which gives avatars a sparkly aura, went over well, and guests seemed thrilled with the gift.
To close the event, singer-songwriter Grimes performed a DJ set in collaboration with Auroboros. The interactive event took place in an impressive cosmic setting with a massive spiral staircase, and Grimes donned an Auroboros bodysuit inspired by Mystique.
And this isn't all. Nicki Nicole performed at an afterparty, and Philipp Plein had a show and DJ set as well. Metaverse Fashion Week certainly offered its fair share of entertainment.
The overall verdict on Metaverse Fashion Week
Although the event was not perfect, most people in the industry acknowledge the benefit of its pioneering achievements. Yes, guests experienced glitches and the graphics were rudimentary, but the event broke new ground and gave the fashion world a good starting point for future virtual events.
The consensus seems to be that Metaverse Fashion Week and similar events are here to stay and will likely become much bigger and more important in the future. But, we need more time to know for sure whether the metaverse will become mainstream or not.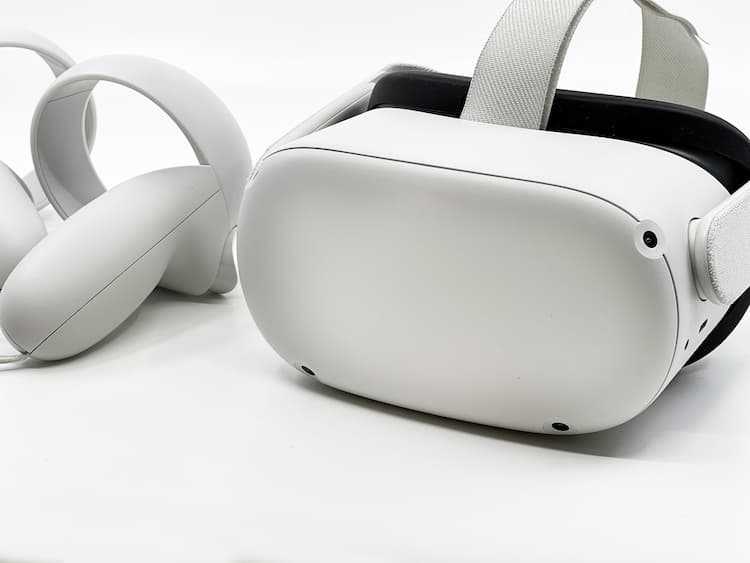 Tag: Metaverse Fashion
Currently, the metaverse is something that mostly gamers and high-tech people are involved with. This will likely change as powerful PCs and VR experiences become a bigger part of everyday life, although we can't be certain how integrated it will become in our lives.
For the fashion industry, the metaverse is already a place for shopping, experimentation and immersive experiences. It is expected that virtual shopping will become the online shopping of the future, meaning that instead of everyone browsing photos and catalogues online, they will be able to see 360-degree views in virtual stores and have a much more realistic shopping experience.
Digital wearables already also exist, but as using and socialising in the metaverse becomes more mainstream, the metaverse clothing market is expected to grow quickly. So, it's a good idea to stay current on what's going on in digital fashion.
And you might be surprised to hear that virtual influencers, which are already a thing, are on the rise. Take Lil Miquela, for example. She's the creation of Brud, a start-up company, and although she's not a real person, she has an immense following. These new trends are likely to become important not only in the fashion metaverse but in the larger industry as a whole.
How can you get involved?

If you are interested in getting involved in metaverse fashion, make sure you have the right hardware. You'll need a top-of-the-line PC and virtual reality (VR) equipment, and a monstrous graphic card.
As you brace yourself not just for the future of fashion but for the future of technology, get ready to hear a whole lot more about the metaverse and Web 3.0. Metaverse Fashion Week 2022 is just the beginning.
Looking for more information about the future of the fashion industry? Read more here:
https://beyondtalentrecruitment.com/blog/fashion-supply-chain-management
https://beyondtalentrecruitment.com/blog/computer-science-jobs-fashion-industry
https://beyondtalentrecruitment.com/blog/fashion-tech-trends-2021
https://beyondtalentrecruitment.com/blog/the-future-of-fashion-jobs-covid